While the many gameplay changes and planned reworks coming to Rainbow Six Siege in Year 5 were the main highlight of the Six Invitational 2020 for many players, its dedicated and growing esports fan base had plenty to get excited about as well.
Over four years of rapid growth the team at Ubisoft has struggled to adapt to the increased viewership and participation of Siege esports, with a one size fits all approach to its four vastly different regions, an incomprehensible league structure, and a revenue share program that was only open to a select few orgs. The outlook for the future looks much more positive, with a simple to understand points system and league table to show how teams are doing, bespoke programs to cater to the specific needs of each region, and a more open and accessible revenue share scheme.
We spoke with Ubisoft esports director Wei Yue at the Six Invitational 2020 to discuss the team's planned improvements for Rainbow Six Siege esports and get his thoughts on toxicity.
PCGN: Could you recap the current revenue share program, and then explain the changes you have planned going forward?
Wei Yue: We had phase one and phase two of the revenue share program. In the beginning it was ten teams and we moved up to 14 teams in phase two. The revenue share program is essentially coming from the microtransaction in-game items that are either related directly to the Pro League, or to specific teams. On top of that, we have the Road to SI, which is how we're boosting the prize pool of the Six Invitational. And yes, we have reached the $3m cap, which is amazing.
Moving forward with phase three of the program – it's no longer a pilot program, it's established and planned for the next four years – we're increasing the amount of teams in every region that will be part of this program. For the top tier of competition, every single team will have the revenue share program. But we also want to go beyond the idea of revenue share, it's really a self-sustained ecosystem and we're involving the players, the content creators, and the teams; we want to build a robust system.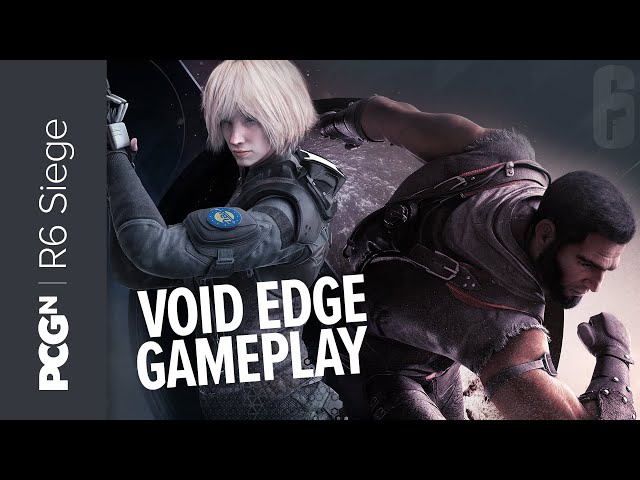 What happens once you exceed that $3m prize pool cap?
The overflow is reinvested into the ecosystem. So, everything that goes above that $3m we want to redistribute over the coming years, maybe that's by injecting it into the prize pool of future majors, for example.
You mentioned part of the prize pool is drawn from revenue share, how much has come from the SI event?
The Road to SI event is only boosting the prize pool for the Six Invitational, and the rest is coming from other sources. In the future we want to add items for each of the majors, which will also generate revenue that can also be redistributed throughout the ecosystem.
Is this revenue share program radically different to the way other games monetise their esports?
In the esports world there are a lot of games adopting the franchise model. I think we're fundamentally different because we allow teams to be a part of things without having to buy a slot. That's where we draw the line and I think that's the biggest difference for us. We think that an open ecosystem makes the most sense for Rainbow Six Siege.
Does this have a positive impact on the competitive scene?
I think so. It gives the opportunity to new teams to enter our ecosystem more easily. I cannot share names, but we have a lot of big organisations who are looking into joining Rainbow Six Siege just because we are open and able to integrate them in a very quick way.
It's also about flexibility. We allow different organisations to go into different regions, and that's going to be something we continue to do. Obviously, those organisations want to establish a footprint in regions where they are not currently in yet, and we give them that opportunity.
How has the viewership grown since the first Six Invitational and across Pro League?
I don't have numbers for this Invitational obviously. But from year 1 to year 2 we doubled our numbers and then doubled them again the next year. This year we're anticipating more growth, but it will not be exponential. In terms of Pro League, Season 11 kicked off great and we've seen amazing numbers, especially from the European region, so we're pretty confident that with the new system and changing the format will help us further increase viewership across the division.
With the 44 teams now in the revenue share program, are you still randomly assigning operators to each org?
One of the biggest changes that we're super proud of is that we want to allow the teams to choose their own operators.
Does that feed into the tier system? There are obviously more-popular operators and I presume that orgs would want to choose those ones
Yes. So, not every tier gets an operator skin. For example, tier 3 [organisations] will not get an operator skin.
What would they get?
Other items like charms.
What do you think is currently the biggest threat to the esport?
I think one of the issues we've had is because we've been growing so much in the past few years, we've essentially had just the same plan for each of the regions. And when we looked back, something that we all agreed on – from the studio side, but also from our operational offices – is that we need to change so that we focus on the necessities of each of the regions.
This is why we're going through this regionalisation process. Having a different program in NA than we have in Europe or APAC. On a high level, when you're looking at the global circuit, they will still all be sending the same amount of teams to competitions, earning the same amount of points, and that is really important to addressing any concerns we have with the esport right now.
You mentioned earlier that you want to expand LATAM by moving into Mexico and other countries in the south of the continent. How does that process happen?
We're not ready to share information like that. It's already planned out, but I think that we'll be communicating in the following months.
But yes, as I mentioned this morning the Brazilian league will continue to grow with ten teams instead of eight. The Mexican region will get the chance to directly compete against Brazil and south LATAM.
When you joined Ubisoft, were these regionalisation issues things that you spotted, or were they known about beforehand?
When I came on board the project I think the first mandate was to create this new system. Everyone knew that we were growing bigger so we needed to address concerns that are happening because of the growth – there are growing pains with anything. We all sat down together and we had a whiteboard approach. We took a step back and thought about what we can do to make the best format possible for each region, and for the esport as a whole.
With the biggest team (G2 Esports) and the best (Team Empire) out of the tournament already, do you see that as good or bad for the Six Invitational?
I think it shows how competitive the scene has become. Yes these former world champions are out, but it really speaks to the strengths of the other teams. To have all four regions represented on the main stage as well, I think that's amazing and something we continue to see.
When it comes to toxicity, where do you draw the line with player behaviour and how are these decisions made between Ubisoft and ESL?
Right now we're working on a global rule set and code of conduct that we will have in time for the new system and moving forward. In the past we've worked very closely with ESL, our production partner, to address any toxicity issues.
From the top level, yes we want to reduce the toxicity or even eliminate it if possible. In the past this has been done through working closely with our partners. Now, we are also doing things on the developer side to address this such as the reputation system. Toxicity is something that's in every single game out there – even the most casual game on your mobile phone – so for a game that is as competitive as Rainbow Six Siege it's expected that we see it more often. Pro players have so much exposure, and that's what people see, and of course we want to reduce that as they're basically the role models for our community.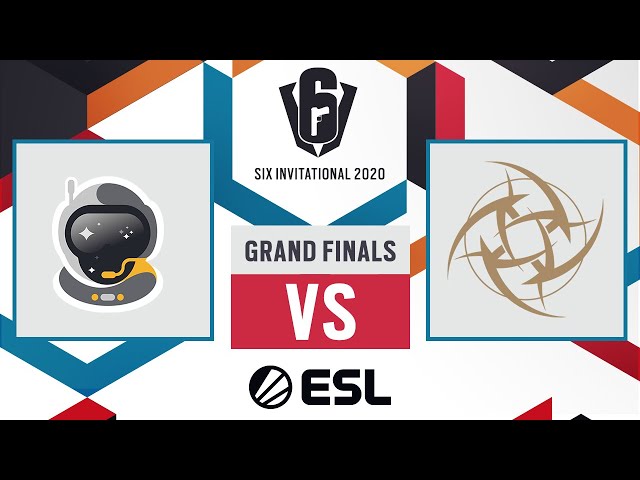 When you look at what happened with the way that Blizzard handled the Blitzchung incident, is that something you'd want to avoid when dealing with player behaviour across the competitive scene?
I think those are two very different topics. So for toxicity I would definitely say yes, we should control that, this is not something we encourage, and we don't want it in our ecosystem. The Blitzchung incident is not connected to toxicity, it's connected to freedom of speech, which is something completely different.
What's your aim with the new points system for Pro League?
It's really simple. We want to hit two birds with one stone. We want to get casual viewers more into esports, so if you're not highly invested then you're still interested in watching it. And then for hardcore viewers there is going to always be something to talk about or speculate.