Amid the reveal of Operation Void Edge and the Rainbow Six Siege Year 5 reveal, Ubisoft has also revealed some exciting changes to the format, structure, and sustainability of its flagship esports title.
For starters, Rainbow Six Esports is making a concerted push towards better regionalisation. For many years now the different competitive regions of Siege esports – EU, LATAM, NA, and APAC – have been treated in broadly the same way, which creates lots of issues for regions like APAC where huge distances between teams makes scrimming very difficult. APAC is now being split into two divisions in order to address that issue with Japanese, Korean, and Southeast Asian forming a single, highly competitive, online league of 12 teams, while a separate division is formed in the Oceanic region.
LATAM is gaining two more teams to form a ten-team league that will perform on LAN in Mexico. Other changes include an expansion into other countries in LATAM (Argentina, Peru, Chile, and Uruguay) and split into three divisions – one in Brazil, one in Mexico, and a general South America division.
NA and EU are receiving less drastic changes. The EU region is turning into a ten-team league and receiving partnerships with LiveNation and FaceIt. Over in North America, there will now be separate Canada and US Divisions, both of which will feed directly into the global competitive scene.
In addition to these regional changes, there will now be a new global ranking system to more fairly determine which teams get to compete at the next Majors and Six Invitationals. The competitive year of Rainbow Six Esports will be split into four quarters, with three stages where teams in each region will compete over the duration of a stage to gain as many points as possible. Each stage concludes with a Major, where teams get an opportunity to gain even more points. The fourth stage of the competitive year is dedicated to regional relegation battles and qualifications, creating an off-season just ahead of the Six Invitational.
The idea of the new points system is to better reward sustained performances over the competitive year, so a team who wins a major but relegated the next season will still have to battle in order to qualify for a spot in the world championships.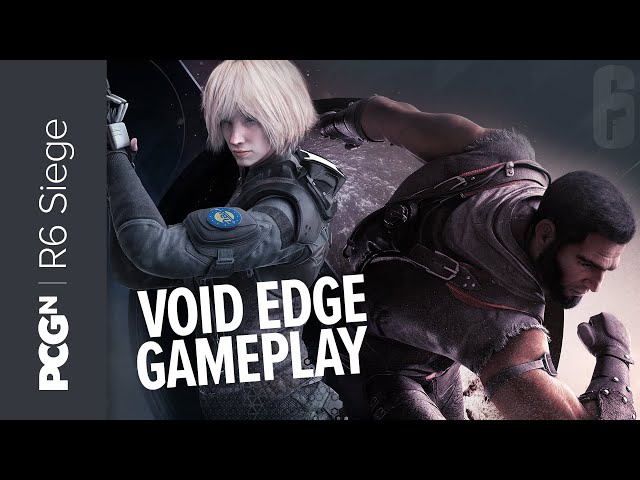 So where will those Majors be held? Here's the schedule Ubisoft has given. In 2020 the Pro League Finals for Season XI will be held in São Paulo, Brazil in May. There will then be a Major in NA in August, followed by a November Major in Europe. 2021 will naturally kick off with the Six Invitational 2021 in Canada. Next up will be another European Major in May, then an NA Major in August, and finally an Asia-Pacific Major in November.
The Pilot Program is also being expanded for 2020, bringing all 44 pro teams into the system in order to keep the esport sustainable. The third phase of the Pilot Program will do this by splitting the support into three tiers based on the org's player support, viewership, coverage, participation, and revenue.
The top tier will include 10 teams, the second tier will have 15 teams, and the third tier will contain the remaining 19 teams. The difference for supporters is that a top tier team in the Pilot Program will have a full cosmetic package that you can buy in-game, while a tier 3 team may only have a charm. Orgs will also be able to select the operator they want their Pro skin to be represented by.
The regional changes could have a hugely positive impact on LATAM and APAC, two regions that have historically struggled within Siege esports despite boasting some of the most gifted players in the world. While the changes to the Pilot Program can only benefit the health of the esport, hopefully helping smaller orgs grow in a manageable and sustainable fashion.