The punk-inspired Elite skin for Smoke has only just made it to Rainbow Six Siege, but already we have a new premium skin to look forward to, and engineer-inspired Mira Elite skin called Inspiracion.
The Mira Elite skin appears to lean very heavily into her role on team Rainbow as an engineer, equipping her with plenty of spanners and other tools and posing her next to a historic gatling gun. The uniform, gatling gun, and Mira's Spanish heritage all suggest this Elite skin is inspired by the Spanish Civil War that ended in 1939. Some concept art that surfaced during the Six Invitational 2019 showed a very similar outfit on Mira, but without the beret.
The short teaser video of the upcoming Elite skin says it will be available with the Rainbow Six Siege Ember Rise release date, so we can expect the skin to arrive on September 10, depending on when the TTS goes live.
Here's the reveal clip: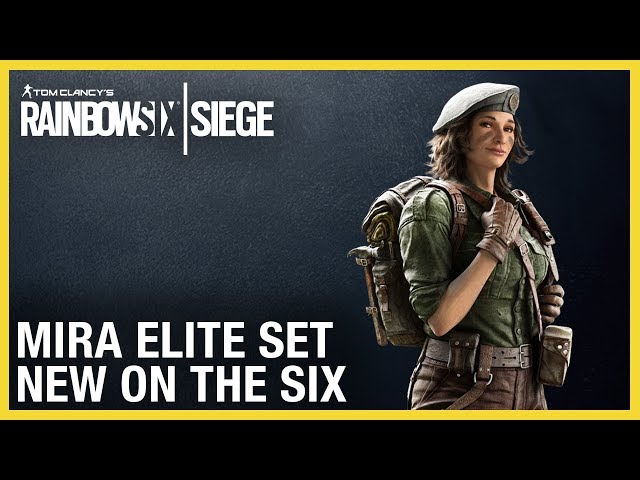 As for cost, all Rainbow Six Siege Elite skins are the same price: 1,800 R6 Credits, or 1,620 R6 Credits if you have the Year 4 Pass discount. The Sanguine Arsenic Elite skin for Smoke also released with some gorgeous concept art and a paragraph of backstory, so fans of Siege's newfound lore can hope for something similar with the Spanish defender.