Rainbow Six Siege operators will now be cheaper to acquire the longer they've been available. A series of changes introduced as part of the tactical FPS's year four roadmap will see characters drop in price every year after their initial release, as announced at a developer panel at last weekend Six Invitational (via VG247).
For brand-new character, the price will remain the same. You'll be able to pick up new Australian operators Mozzie and Gridlock, for example, for 25,000 in-game Renown, or 600 R6 credits (about $5, or £4). After 12 months, that price will drop by about 20%, to 20,000 Renown for 480 R6 credits.
Two full years after their release, picking up a character will only set you back 15,000 in-game currency, or $3 in real money. That'll drop even further after three years – some of the earliest additions to the game's roster will now only cost 10,000 Renown, or just a couple of dollars in real money. For the health of your wallet, these are pretty minor changes – just three dollars over the course of three years – but the changes should be major timesavers.
If you don't want to buy a yearly pass in order to automatically unlock all of the new characters released that year, traditionally you'll have needed to grind for up to 200,000 Renown just to stay up to date. These changes won't change that figure for all the new additions, of course, but it will make picking up anyone a little older substantially easier.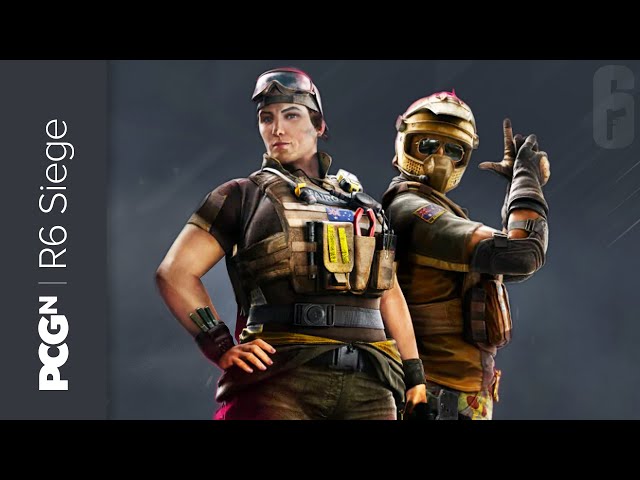 Given the recent removal of the Rainbow Six Siege Starter Edition, this is doubly good news for new players, who should now be able to pick up a somewhat wider roster significantly faster than before.
Related: Rainbow Six Siege Burnt Horizon release date
It also suggests that Ubisoft is planning to keep Siege going for a long while yet – Rainbow Six Siege Year 4 is about to begin, meaning a relatively small number of characters are currently affected by that three-year price plan at the moment, although that number will be set to increase over the next few years.