It's been almost a year since we last heard from Ready or Not, Void Interactive's ambitious take on the tactical FPS. But the developer has just published a new, in-depth trailer to mark the opening of pre-orders, and while the game is still quite a ways off, it's a close look at what Ready or Not wants to accomplish.
The trailer focuses in on the single-player component of Ready or Not, and what it reminds me most of is the original Rainbow Six. That was a game where you'd plan out elaborate assaults on terrorist-occupied buildings and try to keep your team as alive as possible, anticipating traps, ambushes, and firefights.
In Ready or Not, you'll work as a member of a SWAT team in what Void calls a "twisted facsimile of modern America" that is "downtrodden, cruel, and corrupt." All the same, as a law enforcement officer, you'll want to de-escalate situations and use non-lethal means to incapacitate targets whenever possible, as you'll be working to resolve cases rather than piling up bodies.
It's a long trailer that runs nearly eight minutes, and it shows off some very pretty visuals and a fairly wide range of real-world gadgets and weapons, including non-lethal systems.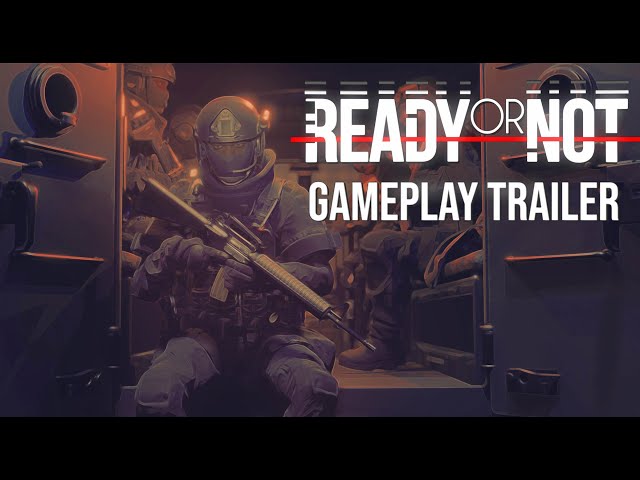 Void says it'll be showing off the multiplayer side of the game in the months to come. The single-player side is interesting, however, since it's been quite a while since a game has attempted this kind of portrayal of law enforcement – the last big one was probably SWAT 4, which came out in 2005.
The thin blue line: The best cop games on PC
Void plans on a full launch for Ready or Not in late 2020, but pre-ordering the game through Void's website will allow you to participate in some early access periods. Standard edition ($39.99 USD) buyers will be able to play a closed beta in June 2020, while an additional closed alpha will be available to 'Supporter' edition ($119.99) customers in August of this year.
This may be one to watch if you've been looking for something to scratch that single player Rainbow Six itch.