There are now more ways to play Red Dead Online if you like to ride solo and avoid the bustle of a crowd. Players have been mulling around in the Western game to see what's new in the weekly update, and have stumbled across new, solo content called telegram missions.
The way they work is fairly simple. You'll get a telegram sent to you that offers a mission you can accept or decline – just like how the mobile phone works in GTA Online. It's a tad early for the iFruit in Red Dead Redemption 2, so we have to make do with letters that are sent to camp and telegrams.
As for the actual missions, they involve simple things like swiping a prized horse or escorting a target. I spoke to a mod of the Red Dead Online Reddit (hey, I'm working) who tells me that you're placed into a solo lobby when you accept one of the missions, which is neat. The rewards on offer for them aren't much, but the difficulty will increase after completion. Once you complete a telegram mission, you'll have to wait for 20 minutes before you rustle up another one.
Rockstar Games has previously alluded to the telegram missions before. In a post on its newswire, the developer spoke about Red Dead Online getting "new employment opportunities for solo players".
"Stay tuned for more news on exciting future updates to both games coming this year, including new employment opportunities for solo players in Red Dead Online," the post reads. "Keep a look out for more celebratory events in the near future for the chance to score new gear, bonus GTA$, and a free vehicle in GTA Online, and a range of new offers and rewards in Red Dead Online."
BREAKING; Telegrams are now available in #RedDeadOnline, A new activity offering all-new jobs! pic.twitter.com/GKvqx9I80V

— Red Dead News 😷 RockstarINTEL.com (@RDonlineNews) February 16, 2021
Rockstar has released its own official roundup for Red Dead Online's weekly update, so you can check that out, too, if you fancy it.
As for what else is going on in the update, players are rustling up the new clothing items and discussing what's new over on Reddit. So far it looks like the Naturalist Role and Wilderness Camp is discounted to $450, and the Advanced Camera, Mustang & Missouri Fox Trotter Horses, and Gus Garments & Trinkets are all 30% off, too.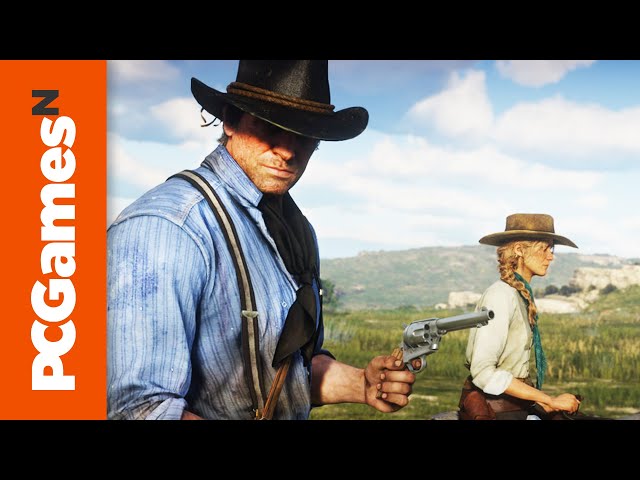 If you're looking to mull around offline for a bit, our RDR2 legendary animals guide is an excellent place to start.