By all accounts, this year's remake of Resident Evil 2 from Capcom has been enormously successful, and is one of the best games of the year so far. According to the publisher, it shipped over three million copies on all platforms in its first week alone, but we're more interested in how Resident Evil 2 has sold on PC – especially how it compares, sales-wise, to the other Resident Evil games.
Fortunately, it seems that Resident Evil 2 is performing really well on PC, as the game has now sold over a million copies on Steam – or more specifically, has over a million owners on Steam, so this includes anyone who bought a Steam key from other sellers.
By comparison, the previous game in the series, the slightly-divisive first-person Resident Evil 7, has not yet broken a million owners on Steam in its lifetime – so the remake of Resident Evil 2 has completely outperformed it. That's despite the remake only being out for two months, and Resident Evil 7 being available for over two years.
This sales data can be found on the new version of SteamSpy (via TwistedVoxel). While it does not show exact ownership numbers, the website does at least show that the Resident Evil 2 remake is owned on Steam by between 1 million and 2 million players. That's an impressive result over just two months.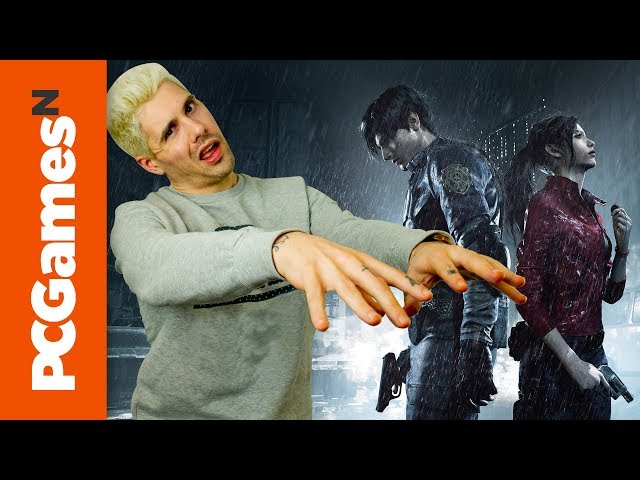 By comparison, the only Resident Evil games to break a million copies sold on Steam – over their entire lifetime of sales, no less – are Resident Evil 5 and Resident Evil 6. Resident Evil 7, Revelations, Revelations 2, Resident Evil 4, and the remake of Resident Evil 1 sold between 500,000 and 1 million copies up until now. Resident Evil 0 has not cracked 500,000 owners yet, and multiplayer title Operation Raccoon City sold between 100,000 and 200,000 copies on Steam.
Itchy tasty: check out the best zombie games on PC
It's certainly a great start for Resident Evil 2 on PC, and a further reminder that the PC represents an important part of a game's sales figures – particular when we're dealing with a quality product such as the Resident Evil 2 remake. We're certain the Thomas the Tank Engine mods have something to do with it.
Can you run it? Check your PC against the Resident Evil 2 system requirements 2021 on PCGameBenchmark.