There might be a Resident Evil 4 Remake reportedly in the works, with a rumoured release date of sometime in 2022, but for fans who can't wait that long, fear not – the devs behind the Resident Evil 4 HD Project have just completed the final part of chapter four. That means there's just one chapter to go before the whole horror game's fully remastered.
The international duo behind the project, which aims to overhaul the classic survival game's visuals extensively while maintaining its overall look and feel, have posted an update on its site, announcing chapter 4-4's "fully remastered". While this final stage in the 'Castle' section of the game is only made up of four rooms in total, the devs explain, "they are quite big and complex". It seems they found optimising the lighting a bit tricky, but the chapter's now got "adjusted, improved, and new lighting and effects."
The devs also say they've "re-created and restored" some textures in the Castle chapter, as well as made a bunch of "small stage model edits", and other tweaks and visual improvements since the previous build, released in 2018.
The results are really impressive. You can take a good look for yourself in the new clip the devs have shared (below). The audio is in Spanish but there are English subtitles included: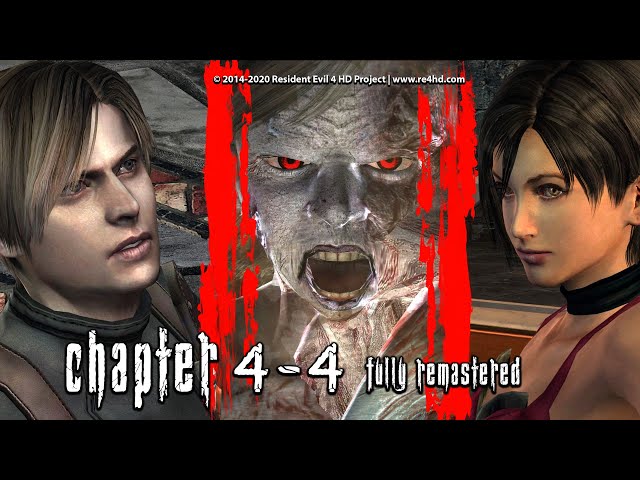 An example of how the devs have "enriched" the chapter can be seen around the 18:13 mark, in which they explain work they've done on a tower to make its internal structure mirror the appearance of it from the outside, improving its realism, along with the scenery outside.
In an FAQs section on the project's site, the devs explain they don't have a release date to share just yet, but as you can see from a 'Progress Summary' page, it's mostly complete. Fingers crossed it won't be too much longer before we can jump in to Leon's shoes and defeat Los Illuminados once again, but with dazzling all-new visuals.