An international duo has been working on a Resident Evil 4 HD remaster, complete with new 4K textures and reworked lighting, for nearly six years, and the project is getting close to the finish line. The Resident Evil 4 HD Project has a new video out that shows the remake running smoothly with the new textures in crisp 4K.
The developers – a pair of fans, one in the US and one in Spain – say they're finishing up chapters 4-2 and 4-3 at the time of this writing, which leaves chapter 5, the Final Chapter, and some additional content left to finish. The bulk of the work on the full game is already finished, they say, with new textures, 3D editing, and reworked lighting effects complete for the full game.
What remains is some final revisions and lighting work, and that means they're almost through with this project. The comparison shots show how much care they've taken in creating new textures, and those have been based on new digital photographs taken from some of the same reference locations Capcom originally used when creating the game fifteen years ago.
Here's how it looks in action (there's no audio in this clip, so don't be alarmed):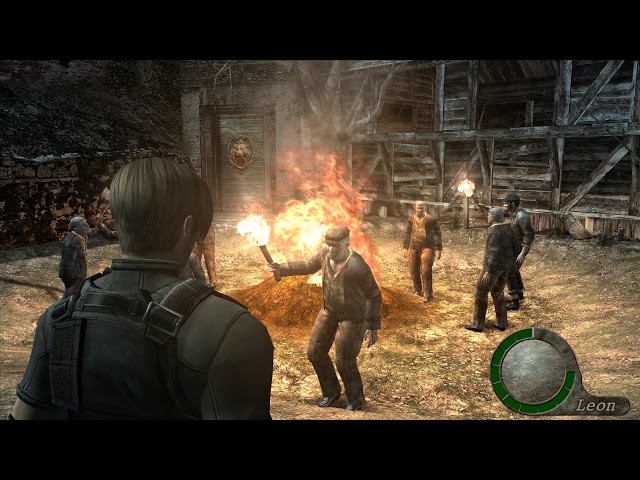 You can also check out an extensive collection of side-by-side comparison shots on their website.
The work is based on Resident Evil 4: Ultimate HD edition, which is the version you can currently buy on Steam. If you want to try out the latest build (it's one from 2018), you can head to the download page on the Resident Evil 4 HD Project site.
Follow the directions closely to install it: you'll need the 4GB Patch Tool. Unfortunately, Resident Evil 4 doesn't have Workshop support on Steam, so you'll have to do this one semi-manually. However, once you've got the Patch Tool installed, the downloaded package will handle just about everything through a batch file.
Of course, this isn't an official project – but the guys behind it say Capcom hasn't hassled them about it at all, allowing them to pin their post about it on the Resident Evil 4 Steam forums. For Capcom's part, it's getting ready to release a Resident Evil 3 remake demo, and we can't wait to take a bite.