It's the most wonderful time of the year for a northern hemisphere rugby fan. That's right, the Six Nations is here, so get ready to don your 12-year-old fraying rugby shirt, upset all your friends, and cheer your team to victory. But if you're English, don't get your hopes up too much because I know Wales is going to win it again. 'How?' you may ask. Because I've played it all out on Rugby 20.
Now, I know its not an exact predictive science to play out the entire tournament on a new videogame – especially one that doesn't have the licenses for the competition itself or some of its teams – but hear me out. I started this quest because I wanted to taste the glory of leading Wales to yet another Grand Slam run. But as the boys lined up against Italy, I realised my mission was much bigger than that. It was about giving Ken Owens justice.
The Welsh hooker known as the Sheriff of Carmarthen was robbed last year when, thanks to a beautiful cross kick from fly-half Dan Biggar, George North got a bout of white line fever and stole Big Ken's try right in front of him. You don't see a member of the front row scoring tries very often – especially from the wing – and I think Owens was robbed. So, to deliver justice, I decided to set the big man up with as many tries as possible in Big Ben Interactive and Eko Software's new game.
I won't pretend it was easy, but it helped that Eko Software made Owens look like he could break down the door of his local Greggs and stuff his face full of steak akes without breaking a sweat. From the get go, the Sheriff lived up to his name, laying down the law in defence and using his body as a battering ram in attack. Except the latter tactic isn't very helpful in Rugby 20, because the game wants you to stretch the attack and use fancy footwork to break through the gaps. So we had to adapt.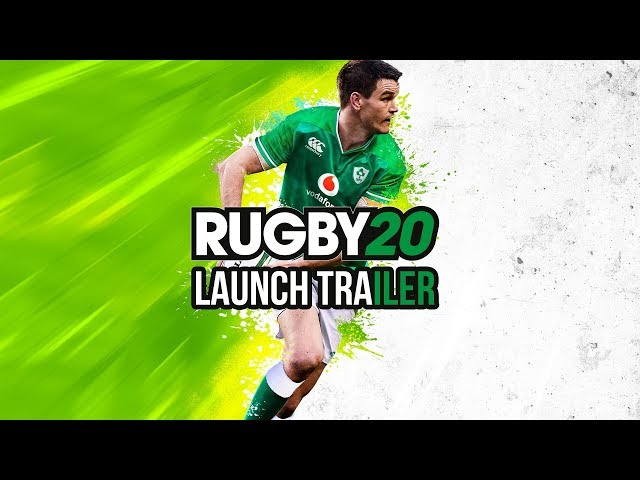 Owens' first try against Italy came from a ruck, when for some unknown reason, he ended up on the blind side. A quick switch from the scrum-half to the hooker five metres out meant the big lad could seat the winger and dot the ball down.
Like all Italian Six Nations games, that opened the floodgates. I'll be honest, for a little while I forgot about the challenge and ran riot with the Welsh back line. But as the whistle drew the game to a close, I realised Big Ken – with some thoughtful planning – could be named the tournament's top try-scorer, over the likes of some of the fastest and strongest international players in history.
For the remaining four games, I played the Sheriff as an extension of the back line, constantly switching the ball back into him on the inside or giving him a nice grubber kick to dive onto – and it worked. Owens, to be fair to him, was playing like a prop who'd been told he could come off at half-time and drink five pints of Brains SA, so there were tries galore.
He might not be the fastest player on the planet, but if you give Owens an inch in Rugby 20, he'll take a mile. By using the game's 'prepare for contact' function, I was able to turn the prop into a living, breathing battering ram. I was even so far ahead in the Scotland game that I commited a cardinal sin: I moved a back into the front row to give the hooker more room to breathe, and somehow it worked. At the 60-minute mark though, Owens was running a tad slow, so I had to use Josh Adams and North to break all the defenders before gifting it back to the Sheriff for a well-earned try.
It's something that I tried – and failed – to do against France and England. They both operated a perfect rush defence, so Big Ken stayed in the front row and only scored a single try in each game.The Ireland match, however, was where the fun started. In the first half we had a number of rucks on Ireland's five metre line. I continually forced forwards to pick and drive at this point until The Sheriff was in command at the back. Then, with a quick shuffle of his big feet, he smashed through a gap and over the try line.
At this point, I could have sat back and watched Ireland flounder in midfield, but Big Ken had to score two more tries to oust Adams from the top of the try-scoring table. So this time, I moved him to number eight. In fact, I moved Owens another three times that game, and it's fair to say I think he's a utility player. Wherever I put him, he flourished, and by the end of the game, he'd scored another four tries, claiming the top try-scorer accolade in the process.
Playing Rugby 20 isn't concrete proof that Wales is going to win the Six Nations again this year, but if I were Wayne Pivac, the nation's new coach, I'd be giving The Sheriff a pair of white boots and a run out in the centres against Italy on Saturday. I think he's earned it.