Riot Games recently announced a "story-driven, single-player" League of Legends game will debut at The Game Awards. Sure enough, Riot's revealed this new League of Legends spin-off game is Ruined King. It's an RPG from Airship Syndicate – the studio made up of many former Darksiders devs, which also recently released the spinoff Darksiders Genesis.
There aren't many details on the game yet, but it's set after Burning Tides. Unlike its big MOBA sister game, it's a single-player, turn-based RPG title that channels the pretty extensive lore of Runeterra and the Champions that dwell within it in a whole new direction.
Ruined King: A League of Legends story is the first of these new games set in LoL's universe to be unveiled, following the developer's announcement earlier this month that it had created Riot Forge – a new publishing label looking to team up with external partner studios to create "completable" League of Legends games.
Details on exactly what the new League of Legends game will bring are a little sparse at the moment, but Riot did unveil a trailer for you to check out – get a look below: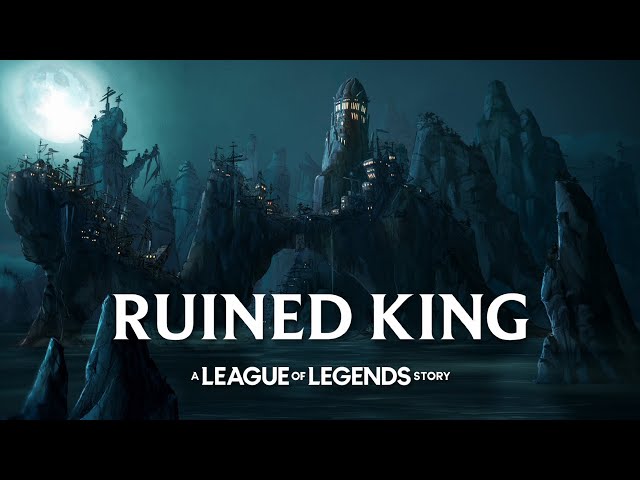 WHEN DOES Ruined King RELEASE?
Riot hasn't yet given us a Ruined King release date to mark on our calendars just yet, but given it's now been announced, hopefully it won't be too long until we find out more.
In the meantime, if you're keen to jump into the latest addition to the LoL universe, check out our guide on how to play Legends of Runeterra – the upcoming online collectible card game inspired by the world and Champions of League of Legends. Or, if you're keen to see what's going on in Riot's flagship MOBA game, check out League of Legends patch 10.1 – the first to arrive in the new year.