It's been almost exactly six years since Saints Row IV came out, and over four years since the Gat out of Hell expansion released – therefore, we're well overdue for word of Saints Row 5. Even worse, though, is the TimeSplitters franchise – there hasn't been a new game in that series since 2005. The good news is that things may be about to change, according to THQ Nordic.
The publisher bought Deep Silver and the rights to the Saints Row franchise a couple of years ago now, so presumably series developer Volition – which is also owned by THQ Nordic – has been hard at work on a new game in the series, despite the problems caused by its last game, Agents of Mayhem.
In THQ Nordic's latest financial report, the publisher finally reveals that "Volition is deep in development of a brand-new Saints Row game," which it also confirms is "the first full entry in this much loved series since Saints Row IV" – so a proper Saints Row 5, rather than a spin-off title like Gat Out of Hell.
The publisher also had good news for TimeSplitters fans, as it confirmed that – following its purchase of the franchise in 2018 – that series co-creator Steve Ellis "has joined us to help plot the future course for this franchise". Ellis previously worked at Rare on GoldenEye and Perfect Dark, before leaving to found Free Radical with several other members of the Rare team. The last TimeSplitters game was Future Perfect in 2005.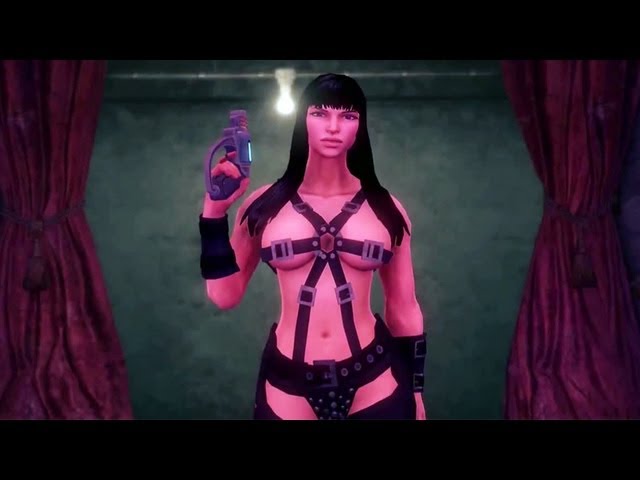 The one thing that isn't mentioned, regarding either Saints Row 5 or TimeSplitters 4, is when we can expect to see these games. If Saints Row 5 is "deep in development" then it should be on its way first – but if the new TimeSplitters is only being planned, then it'll still be several years before that comes out.
THQ Nordic also says that it has "81 games under development" right now, and 47 of those are still unannounced. It also suggests that two of these unrevealed games are "major triple-A releases", and they are set to release sometime "during the next financial year ending March 31, 2021". It's certainly possible that one of these could be Saints Row 5.