July 23, 2020 Sea of Thieves: Ashen Winds is now scheduled to launch on July 29.
The big July update for Sea of Thieves is nearly here, but not quite as soon as originally planned. After setting the Sea of Thieves Ashen Winds release time for July 22, Rare delayed it by an indefinite period due to technical issues. The update is now scheduled to launch on July 29, a full week after the original planned launch.
You can still expect Sea of Thieves' Ashen Winds update to launch following a few hours of maintenance starting at 2:00 PDT / 5:00 EDT / 10:00 BST on release day, July 29.
The delay comes comes after a rash of server issues in Sea of Thieves over the past few days, including rewards and commendations not properly unlocking when they should. Rare says the issues have been fixed, but data during the affected periods between July 15 and July 21 has been lost, and that progress cannot be restored. Instead, anybody who logged in during the affected times will receive a bundle of 60,000 gold and 200 doubloons.
Ashen Winds was first announced for a July 22 release as part of the most recent developer update video, which you can see below. We haven't got many details on the new update yet, but it will feature a new skull you can either sell up front or use as a straight-up flamethrower. (As always, however, Insider players have gotten an early, NDA'd look at the new content already.)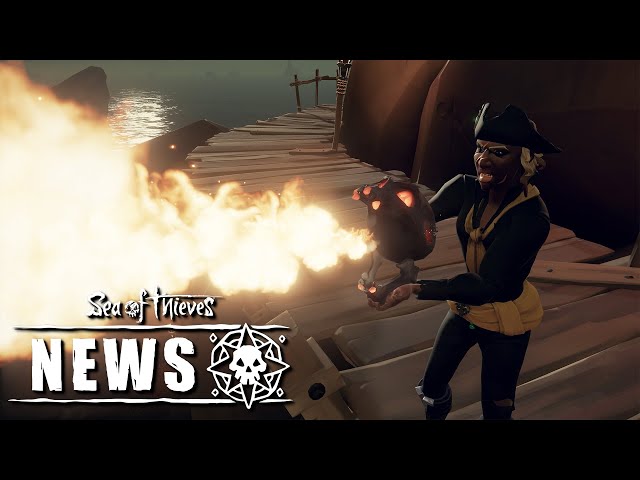 For more pirate games as you await the debut of Ashen Winds, you can follow that link.