Sea of Thieves: Crews of Rage is the next big update for Rare's entry in the pirate games canon (or cannon), and while the studio plans to reveal most of the new content next week, the devs have offered an early look at the quality of life features coming in the patch. Most notable of all, Rare is finally adding an option to change your pirate's appearance – for a price.
Once the update hits on February 19, you'll be able to purchase a Pirate Appearance Potion from the in-game shop. Log out and back in again, and you'll be taken back to the character creation screen to reset your pirate's appearance while keeping all your progress and unlocks. Previously, you could only get access to character creation by wiping your account entirely. The video shows a price of 149 Ancient Coins for the potion – or about $2 USD.
Crews of Rage will also introduce the new Chest of Rage. This cursed treasure heats up over time, and unless you keep it cooled off with water, it'll eventually shoot out a wave of fire that'll set anything nearby ablaze. You can also use it as a weapon, and accelerate its periodic explosions by shooting at it. If you try to keep it cool with a layer of water in your hold, it'll eventually turn that pool boiling hot.
We'll see more of the new content ahead of the update's launch next week, but Rare has also detailed a number of quality-of-life fixes. Swordplay is getting yet more balance tweaks to even the footing between melee and guns. Lightning will happen less frequently in storms. Mermaids will generally appear more frequently, except when you're near enemy ships, so your stealthy approaches don't get blown.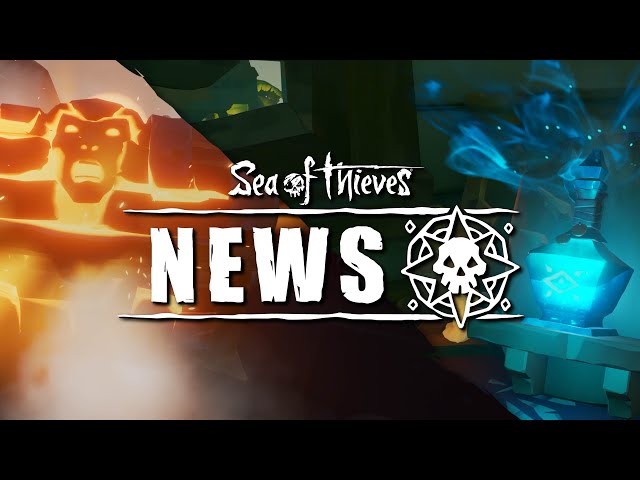 You can see all this stuff in action with the video above. Rare also mentions that the charity sails sale for Special Effect was quite successful, raising $76k for the organisation, so another goodwill item will soon hit the Pirate Emporium. The Valiant Dawn sails will benefit St. Jude Children's Research Hospital.