October 28, 2020 Sea of Thieves: Fate of the Damned is now live in-game.
Sea of Thieves: Fate of the Damned is officially live as October update, landing just in time for Halloween. So yes, even pirate games are Halloween games now. Rare has lifted the veil on the new content alongside the update's launch today, but you'll find a lot of that content looks pretty familiar.
The new objectives in Fate of the Damned will have you searching for skeletal bilge rats, taking the flames of their ghostly lanterns, and using them to defeat skelly crews and bosses. They'll drop loot including a ritual skull, which can be used to once again take on the Fort of the Damned.
The update also includes a new events tab, which will highlight the increasingly-prolific array of limited-time challenges that rotate through Sea of Thieves. The Fate of the Damned-specific event unlocks include the properly spooky Soulflame lantern and weapon set. Pirate Legends can grab the Soulflame captain and crew costumes.
If you're looking to pay for new cosmetics, the real-money store has a new array of spooky collectables, including skeletal pets, for the undead sea dog you've always wanted.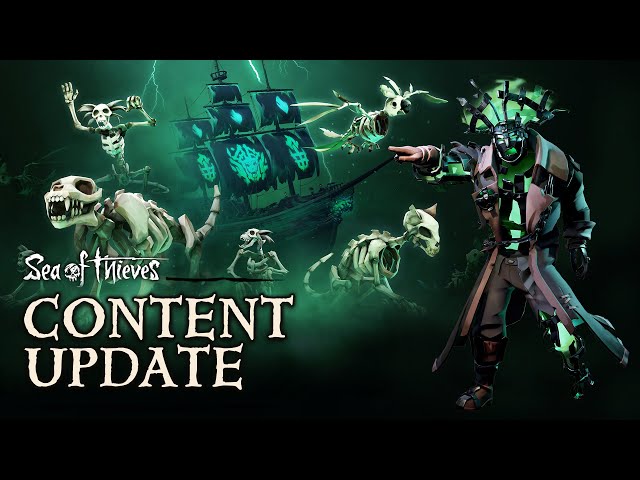 Check out full details in the release notes, or the trailer above.