Some of the devs at Rare recently held a livestream to talk about goodies heading to Sea of Thieves in an update, which include pets to take with you on your voyages. To help break down the details for viewers, Rare enlisted the expertise of a little squirrel monkey called Antonio – who then vomited mealworms on poor community manager Jon McFarlane's grey shirt. Now, it seems quite a few players have been inspired by the little critter's antics – apparently there are now over 50 monkeys in the game called Antonio.
Sea of Thieves executive producer Joe Neate has revealed in a post on Twitter that "there are currently 52 monkeys named Antonio roaming the world of Sea of Thieves, more than enough reason to share this clip again," linking to the video of Antonio's shenanigans.
While we can't say for sure that every one of these monkeys has been named in the Antonio's honour, I think it's probably safe to conclude that at least most of them have been inspired by the moment. And so they should – as McFarlane tweeted at the time, despite the little accident, "he's still a little cutie."
If you missed it first time round, or you just want to get another look at Antonio going a little off-script during the livestream, check out the original clip below (the vomit action is at 27:45).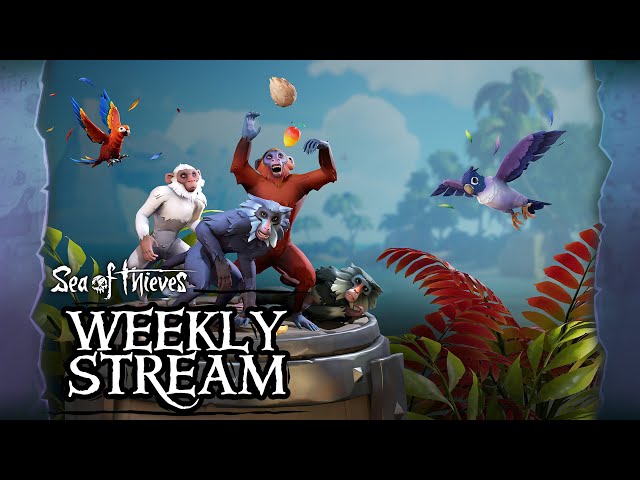 The Sea of Thieves September update, Smuggler's Fortune, went live earlier this month, so if you're keen to grab a little monkey of your own – complete with a costume, if you like – you now can. They even vomit if you give them bait to eat, perhaps in homage to the great Antonio himself.