Sea of Thieves' April update is officially called Ships of Fortune, and Rare has provided a final release date and a breakdown of new features as part of today's Inside Xbox presentation. The update brings a big expansion to the Outpost Trading Companies, alongside a major Arena overhaul, a down-but-not-out system, and the most precious gift Sea of Thieves has yet provided: cats.
All the existing Trading Companies will now let you join up as an Emissary, and get bonus rewards for serving that group. Each company has five Grades to progress through, each of which gives you progressively more substantial multiplayers for cashing in your loot. You'll also get unique cosmetics for progressing through the ranks.
The old Trading Companies are now joined by a new one, too: The Reaper's Bones. Emissaries of this group are charged with hunting down rivals at the other companies – as true pirates do. So you can either take on the risk of other players hunting you down in one of the traditional trading companies, or join up with The Reaper's Bones yourself.
As Rare has hinted at in previous developer updates, the patch will also bring a big Arena revamp. Matches are getting cut to 15 minutes apiece, and you'll no longer be going after multiple pieces of treasure – there's now a chest marked by a beacon, and a single spot to cash it in.
Across both Arena and Adventure, you'll now be able to revive downed crewmates before they head off to the ferry of the damned, which Rare hopes will allow for "quicker gameplay loops."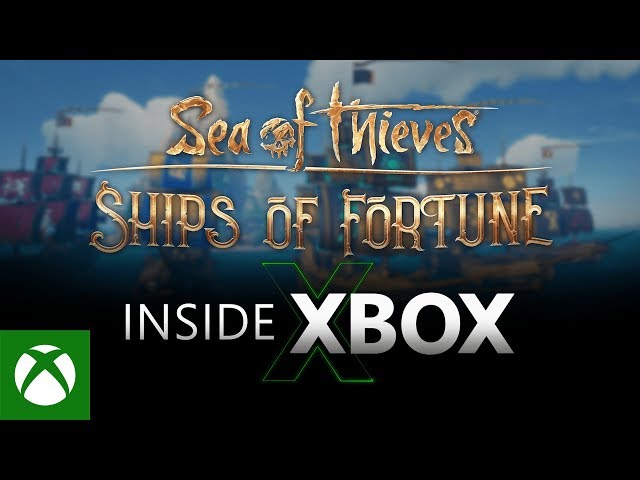 Finally, we've got cats. Yes, Rare's take on pirate games has previously brought us monkeys and parrots, but now we're getting the option of buying cats with premium currency, in Wildcat, Ragamuffin, and Mau breeds, and there'll naturally be plenty of colour and clothing options, to boot. (But when are we getting dogs, Rare? Lovable, scruffy sea dogs?)