If you, like me, lived through the licensed games of the 90s, you'll know that they're almost universally terrible. We're fortunate that we never got a proper Seinfeld game in that era, but a pair of indie developers want to rewrite history – in a good way – with a loving adaptation in the style of point-and-click adventure games like Monkey Island.
To be clear, this is not a fan-game – developer Jacob Janerka and artist Ivan Dixon are making a pitch for a real, official Seinfeld game and want to get ahold of the actual license before actually starting development. They're taking that pitch to social media in an effort to show how much interest there would be prior to talking with the license-holders and, frankly, it looks amazing.
You can see the trailer for yourself below, but it's a perfect representation of the show in pixel art, and the meandering 'about nothing' structure of the original seems to be a perfect fit for the often nonsensical puzzles of classic adventure games. The idea is to build episodic stories that can be completed in around 30 minutes, just like an episode of the show.
The first episode summary on the pitch site suggests a plot where Jerry aims to break up with his girlfriend after she accidentally reveals his email address to the ever-annoying Kenny Bania.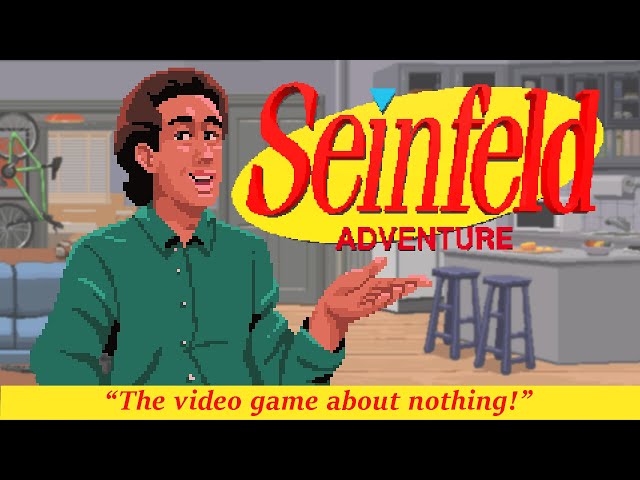 I cannot imagine anything more authentic.