August 23 FromSoftware have provided additional details on how Sekiro's resurrection mechanic operates.
While Sekiro: Shadow Die Twice's resurrection mechanic was far from a secret after the game was fully revealed at E3 earlier this summer, it was far from clear how the system works. Thankfully, courtesy of a PCGamesN interview with FromSoftware and an IGN livestream, we now know a little more about what happens after you die.
During the IGN livestream, a FromSoftware's Yasuhiro Kitao made clear that "resurrection isn't something you can just do left and right all of the time." Instead, it'll be a mechanic players use more sporadically, allowing them to manage their resurrections within each combat encounter.
Talking to us at Gamescom, Activision's Robert Conkey, who translates for Kitao, says: "Death can be used as a strategy. The way it works is if you're in the middle of battle and you are killed, you get 6 or 7 seconds in which to resurrect. In that period all the enemies turn away and think that you're dead. You can then get up and kind of turn the tables. It's an opportunity to take the battle back in your own hands."
On the IGN livestream, Conkey pointed out that the system hasn't been completely finalised, but "the way it currently works is that if you die, you can revive, but you can't revive again until you've defeated an enemy. By attacking enemies, you gain back your ability to revive, but you can't come back to life and attack with impunity – if you die, you're dead." If you're a fan of the rest of the Soulsborne series, you might recognise that system from somewhere else.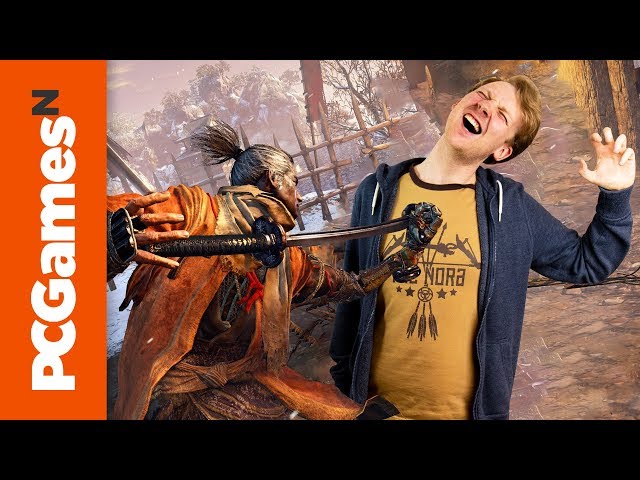 The resurrection mechanic "might have some similarities to Bloodborne's regain system – you won't succeed by just running, you need to be aggressive on your own in order to succeed."
While you can resurrect, death will impede you in some way. In his conversation with us, Kitao says "FromSoftware is planning for a punishment for death, but it will work differently than it did in Dark Souls." That probably means no bloodstains or lost souls/echoes, but some other form of loss that will sting.
Read more: Where to find all Sekiro prosthetic attachments
The aggressive nature of Bloodborne is, in some ways, matched by Sekiro. In other ways, however, new Sekiro: Shadows Die Twice gameplay has shown that a defensive approach can be just as effective, with plenty of opportunity to explore a stealthy playstyle.
The Sekiro: Shadows Die Twice release date was announced last night, and thankfully, you won't have all that long to wait until the next FromSoft game goes live – Sekiro will be available from March 22, 2019.