As a franchise, Serious Sam has always had the watchword "more." More guns, more bullets, more enemies to put bullets in. More, more, more. Serious Sam 4 plans to keep that tradition alive, and a new development update video from Croteam provides another peek at what that's going to look like this August.
The update doesn't provide much in the way of new information – we already knew about the Legion system, for instance – but we do get to see more footage of the game in action, and it's as excessive as Sam has ever been. There are more weapons, more enemies, more oomph in the bass line, and more enemies on screen at once – everything is "cranked up to 11," as graphics engineer Dean Sekulic helpfully explains.
"I think this game is the game that brings the most good, new 'chess pieces' since The First Encounter," says Davor Tomicic, Serious Sam 4's gameplay designer. "We have lots of new characters, many of them will become essential for Serious Sam 4 and future Serious Sam [titles]."
Here's the video: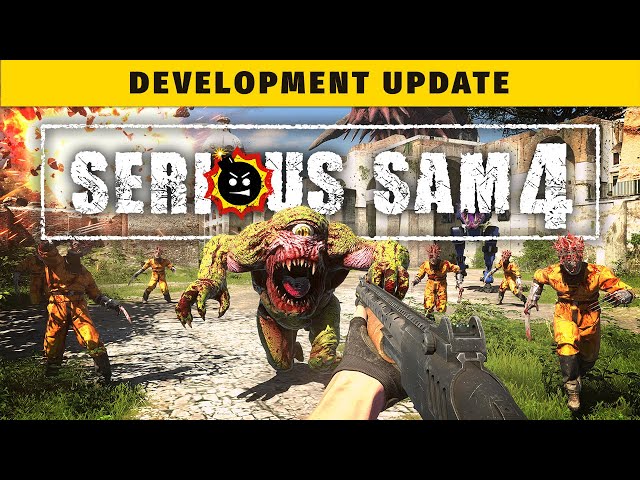 As we learned this week, the Serious Sam 4 release date is coming up in August, and it'll feature encounters with tens of thousands of enemies on the screen at once. All that while maintaining the fast, classic-style shooter action that Sam is at its core.
What else are we looking forward to in the near-term? Find out in our list of the best upcoming PC games.