Blade Shadow isn't facing a single goliath, it's facing three – if not more. While the cloud streaming service has a proven track record spanning the past few years, Google, Microsoft, and potentially even Amazon are eyeing up the burgeoning market and drooling with the potential for games as a billion-dollar service under their corporate umbrella. But fiscal might doesn't always produce results – looking at you Windows Phone – and we've spoken with newly-appointed Blade CEO, Jérôme Arnaud, regarding its plan to compete against silicon valley's tech leviathans.
Arnaud's appointment is a part of a larger pivot in the French startup. Founded by Emmanuel Freund, Asher Kagan, and Stéphane Héliot, the company just rustled up another €30 million in funding from new and existing shareholders, and it's striving for further growth on the eve of major competition joining it in the market next month: Google Stadia.
But that's not phased the Shadow team. In fact, we're told it's bolstered the team's belief in the future of gaming moving up into the clouds. Crucially, Stadia's potential success would serve to convince the general public, too.
"I think overall it's always good to have big players evangelising the market about cloud gaming," Jérôme Arnaud, CEO of Blade, says. "Once we have that, it's very important also to differentiate yourself compared to the elephants like Stadia.
"We are not only a cloud gaming offer, we are a cloud PC. As we explained earlier you can have all the software in your product, you can really replace your PC. And that, at the end of the day, is the objective. And if you want the users to really replace their PC, we need to offer them the full service. But you can check your emails while you are playing a game and all these kinds of things. That is very important."
Blade Shadow acts a surrogate Windows environment – an instance of a Windows 10 PC located in the cloud for you to do with what you wish. This is inherently different to Stadia, which will offer a library of specifically-optimised titles for the platform. This is, as Arnaud says, Shadow's ace-in-the-hole.
Since players are accessing their games through traditional applications, such as Steam, Epic Games Store, Origin, or straight up .exe files, these remain available whether accessed through the Shadow service, another service, or local hardware. Our current understanding is that Stadia titles remain tied to the Google service.
"The second thing is that we are offering freedom: the freedom to access from any device, and the freedom to choose the games you want to play. You are not linked to a catalogue that Stadia or Playstation are offering to you. If you have games that you have bought prior to subscribe, you can bring them in when it's not possible with the catalogue. If you want to leave us unfortunately, you can keep your games, so it is really this freedom aspect that is very important to us.
"We take the bet that people stay with us because they are happy with the service and not because they feel locked in. I mean, it has been the same story with music. When you have your your music on iTunes, you wanted to move to another more open system you are locked in or you had to reformat everything. Here it's totally the contrary, we are totally in favour of freedom. And we believe in defending the values of this freedom."
With it all to play for in streaming, and Blade's Shadow service one of few proven in the nascent market, the company is looking towards elephants – as Arnauld refers to companies like Google, Microsoft, and Amazon – to sell the concept of streaming to the average user. From there, it's through its quirks and values of Shadow that will differentiate it enough to sway players onto the service.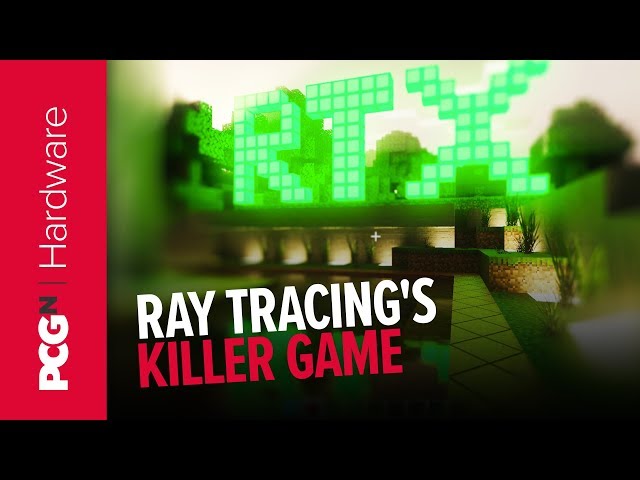 "For us, it's all good. And we have a superiority over Stadia in the technology, they will catch up one day. But for the moment, we are ahead," Arnauld continues. "We have these freedom concepts and probably an attachment as well from the community. I mean, elephants are attracting some people but also rejecting some others. They may be attracted by our specific soul."
Whether Shadow's values and soul will be enough to face down the might of Google, we'll soon find out. Stadia launches on November 19, with a wider public release next year. That'll have it fall roughly around the same time Blade Shadow introduces three new tiers of service, including one featuring real-time ray tracing hardware from Nvidia.