The real trademark of the Shenmue series has always been its love of small, mundane activities and moments – the part-time jobs your character takes on, or the little objects discovered in hidden-away nooks and crannies. In this new trailer, Shenmue 3 writer-director Yu Suzuki explains how the team has added more of all this to the latest game, all in order to serve its broader theme of 'connection.'
If you don't speak Japnese, be sure to flip on YouTube's closed captions in the video below. Suzuki briefly highlights a few of the activities and 'extra features' you'll find in Shenmue 3. Everyday tasks and chores, the kind you'd do in real life, aren't present in most role-playing games and Suzuki says "I felt it was sort of weird that you can't do these things."
That extends to making environments more lifelike, even when it means making things that aren't for any specific purpose. There are tons more drawers to open and rummage through, for instance, and in them you'll find more books, spices, pots, plates, and other mundane objects that make up the geography of a normal life.
Here's the featurette: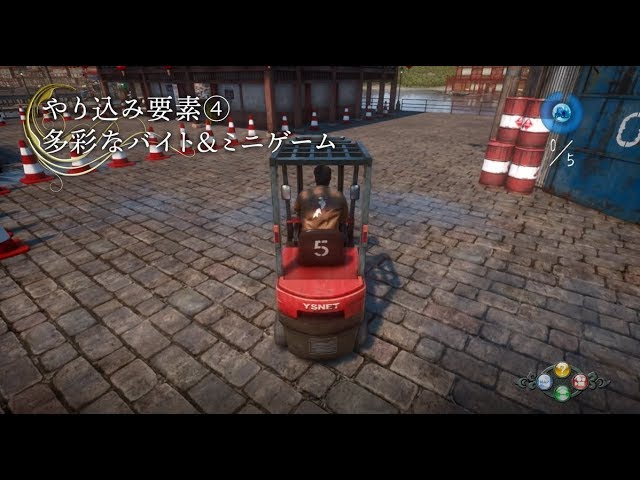 Suzuki also discusses a few of the part-time jobs you can take up in Shenmue 3. There's your basic wood-chopping (which I've recently found is a pastime in Red Dead Redemption 2), fishing (you'll need to rent a pole, which means you'll need some overhead), and the classic Shenmue job, driving a forklift around a shipping port.
That last one highlights some of the connectedness Suzuki hints at later in the video. You'll be able to use the forklift to lift more than pallets and crates this time, and one of the things you can pick up is an Astro City arcade cabinet. If you do, that cabinet will appear and be playable in an arcade elsewhere in the game. Play that, and it connects to something else – which may be connected to the little Chobu-chan bird character that's hiding in various shop stalls for you to find.
"Instead of focusing on individual bits of fun, I wanted to have fun connecting things together," Suzuki explains. "I tried to connect everything in the game, making it all come together nicely."
Shenmue 3 will be available November 19 on the Epic Games store.