There is a new Shenmue III trailer out, this one focusing on protagonist Ryo meeting a martial arts master who takes him through a training montage of sorts, all in preparation for a dose of kung fu combat with some ruffians who have pillaged a peaceful village.
When we last checked in on Shenmue III, developer Ys Net had just announced that the crowdfunding campaign for the game had pulled in more than $7 million USD (about £5.4 million).
As the trailer opens, our hero Ryo Hazuki is looking a bit worse for wear, having apparently just lost a fight in the idyllic country hamlet mentioned above. Ryo's mysterious companion Shenhua Ling tends to him, but they're interrupted by a large, angry, yelling man.
Asking around town, Ryo learns that the thugs were searching for the Phoenix Mirror, which you may remember from previous Shenmue games. This seems to set the stage for the adventure, and Ryo seeks out an old master, who he finds boozing it up out in the woods.
That's when the training montage part begins. You can watch the whole thing below.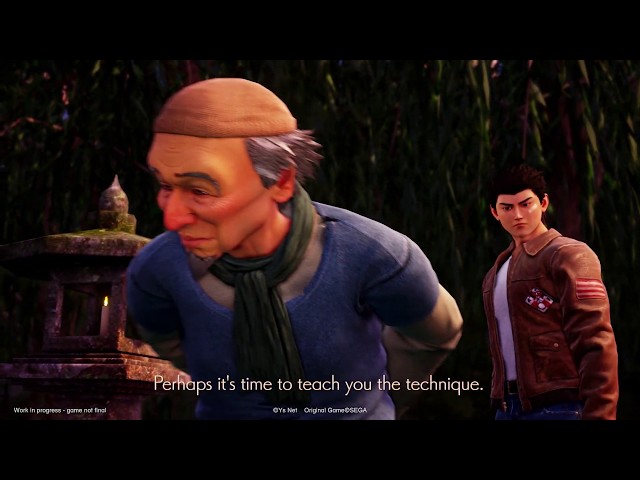 Honestly, all the characters who aren't named Ryo or Shenhua look a big lumpy and caricaturish, almost as if they'd been modeled by Jim Henson's studio during his dark 1980s period.
More like this: The best anime games on PC
But the atmosphere seems right, and once we get a peek at the combat system, things start looking more promising: There are all the snappy punches, blocks, and kicks you'd want in a good brawler, so hopefully Shenmue III will deliver on the fighting.
We're coming into the final stretch of the wait for Shenmue III, which is due to launch on PC and PlayStation 4 August 27.