EA Maxis says The Sims 5 playtesting is underway, with players getting their hands on "small snippets" of the next generation for one of the best life games on PC. While it's not officially numbered as the fifth instalment yet, The Sims Project Rene is the development project name for the future of the beloved family-building series, and game director Grant Rodiek calls these tests "the start of an incredibly long journey."
"We are absolutely thrilled to finally put this experience in the hands of some of our players," Rodiek says during a Behind The Sims presentation. This is the first in a new community-driven video series from EA aimed to include development deep dives and glimpses at what's to come, and host Mersea chats to Rodiek about the current tests and addresses some potential player concerns with Project Rene.
The current focus, Rodiek explains, is 'Apartment Customization.' This represents a blend of build and buy modes from past entries, allowing you to put together your dream home with a combination of building tools and furnishings. However, it also includes the much-touted customisation system, which feels in many ways like an evolution of the deep item customisation tools that will be familiar to fans of The Sims 3.
"So this couch you have here, you could change the colours, the pattern, the material, the parts, the size – we let players do that," Rodiek says. "You could also do this in multiplayer with other people in real time," with the ability for cross-platform play on PC and mobile devices. You'll also be able to upload, share, and download creations as the team aims to test out its backend systems for user-generated content.
Host Mersea brings up the cross-platform compatibility, noting that some fans have expressed worry that this broad approach might lead to a shallower experience. "This is a huge challenge," Rodiek admits with a smile, "But the thing that excites us so much is that we can basically remove the barriers to play for The Sims," something EA has clearly been pushing towards since allowing people to play The Sims 4 for free.
Rodiek explains that the options allow players to do their deeper customisation with the finer controls offered on PC but still get in and tweak things via mobile while away from their rig. "You can have that deep dive at home on your PC, play for four hours, change every single thing about a piece of furniture that you imagine, typing in RGB values and changing every single part. That's that true, rich experience that you're used to.
"But then on the go you can grab your phone and maybe it's a different experience," he continues, "maybe you're grabbing archetypes, preselecting templates, or grabbing the stuff that you've already created." You'll have access to everything regardless of where you're playing, Rodiek says, describing how he plays on his PC at home but brings his mobile with him to the park when taking his toddler out to play on the slides.
Speaking to multiplayer specifically, Mersea asks whether Project Rene is intended as a multiplayer-first game. Rodiek emphasises that the single-player experience is just as important. "Yes, we know that our players want to have that intimate personal experience where they're exploring ideas in single-player," he says, "but there are also really cool things you could do with others – where you could share and create with your friends."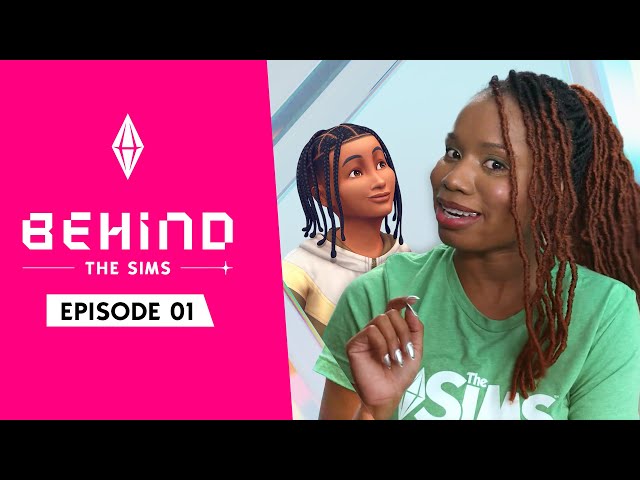 "Project Rene is not an MMO," Rodiek states, "It is not this public, shared space where everything you do is always with other people." Instead, players will start off in their own single-player space and can invite others to join them or jump in with friends as they choose, with no expectation for any form of mandatory multiplayer.
So with Project Rene playtesting underway, can we expect to see a Sims 5 release date any time soon? Probably not. "There's a lot to do – and I'm talking years out – but it is exciting," Rodiek says. He notes that the current focus is on analysing the Apartment Customisation playtest, but that the team has "a long path ahead." He adds that players can expect regular updates from the game with "more details on how to be part of these tests" coming soon.
While we wait, check out more of the best simulation games on PC. You might also want to take a look at the best Sims 4 mods and some of our favourite Sims 4 CC packs and creators, which will give you plenty to do in the current iteration for the time being.