Skater XL will officially launch in July, following a rather low-key period in Steam's early access program. Along with the release window, developer Easy Day Studios has also revealed that legendary skating pros Tom Asta, Tiago Lemos, Evan Smith, and Brendan Westgate will appear in the game as playable characters.
In the announcement trailer, Easy Day has also shown off some of Skater XL's setting: it's smack dab in downtown Los Angeles, with landmarks like the Staples Center and the Caltrans District 7 Headquarters making appearances in the video. Unlike the real version of LA, however, Skater XL's rendition leaves the streets and plazas free and clear to tear up on your deck, grinding handrails and doing kickflips to your heart's content.
You'll have to put in some practise time, though – Skater XL is quite a bit different from the Tony Hawk's Pro Skater series of more arcadey skateboarding games. Here, you'll need to carefully perform each trick, and Skater XL's nuanced control scheme gives you a ton of moment-to-moment input.
Here's the trailer: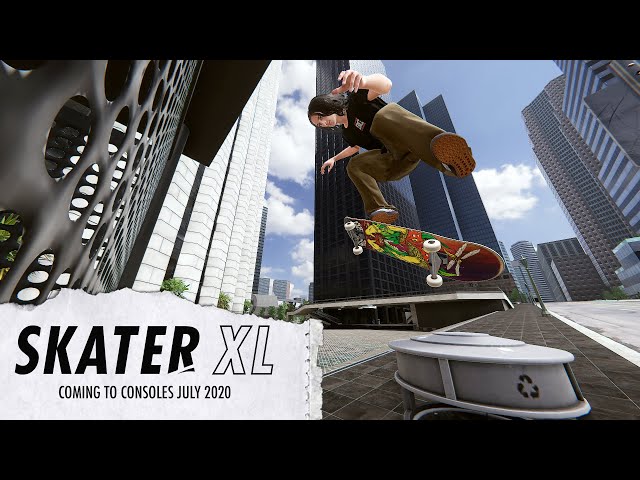 As the video demonstrates, Skater XL is more about real-life skating than gravity-defying cartwheels and loop-de-loops. That nuanced control scheme demands a deft touch, and you'll spend some time getting a lot of road rash before you can gracefully glide through LA's urban landscape.
Skater XL is already on our list of the best skateboarding games for PC, and we're excited to see what the full game adds to the experience. It sure looks like the real deal.