Hera, Queen of the Gods, will be the next character to arrive in Smite. Hera's arrival was announced by developer Hi-Rez Studios earlier today, and you can get an early look at the Battleground of the Gods' latest arrival in the lore trailer below.
Given Hera's relevance in the wider Greek pantheon, I'm slightly surprised she doesn't already feature in Smite. When she arrives in update 5.19, Hera will be the twentieth figure from Greek mythology to make her way to the game. She won't be alone, however, as she'll be accompanied on the battlefield by Argus, her loyal protector.
This won't be like the relationship between Slyvanus and his treant, however. Instead, when Hera needs Argus, she can use her ultimate, opening a divine portal and bringing her companion crashing onto the battlefield. Hera's other abilities allow her to change the form of her enemies – from the looks of that trailer, it seems she'll be able to temporarily transform them into peacocks – an animal sacred to her throughout Greek myth.
Hera's lore trailer, which you can watch below, explains why the goddess has waited so long to weigh into the fray.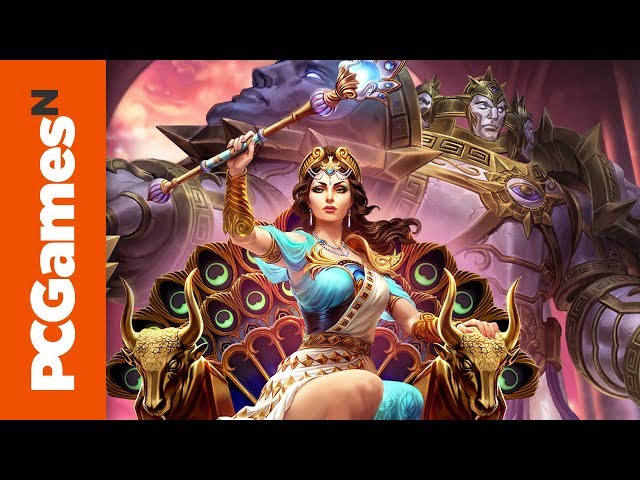 We don't know much more about Hera at this point, but as well as being able to summon Argus and polymorph her enemies, Hi-Rez says she can "weave divine magic." I'm not sure about that last bit, but those first two teases remind me of League of Legends' Ivern and Lulu, and suggests to me that Hera's probably going to be best suited to the support role – look out for her in an upcoming patch.