Back when it launched in April, we fell pretty hard for SnowRunner, the new game about exploring and hauling stuff around in the untamed wilderness. Early on, a hotfix addressed some of the game's most pressing issues on PC, and now that it's had some more time, the development team is just about ready to release a big new update that adds a new map, new missions, and more bugfixes that will make your muddy, snowy truck time even more enjoyable.
The biggest addition in Patch 5.0, which comes out June 9, is the fourth map for the Russian Taymyr region. It's called Rift, and it includes its own set of new missions to take on in SnowRunner's most challenging region. The Rift map brings the Taymyr region up to four areas, in line with the game's other two regions.
The update also adds support for multiple save slots, which is a feature we've been missing since launch. This means you no longer have to share your career with younger siblings or roommates, who are guaranteed to leave your trucks and trailers scattered to the four winds where you'll never be able to find them, even with the KHAN 39 Marshall you got as a pre-order bonus.
The patch also adds two new vehicle skins, one each for the Derry Longhorn 3194 heavy-class truck and the goofy little KHAN Lo4F utility van. In multiplayer, players will be able to change regions together for the first time, which is another nice addition. You'll also be able to use the flycam on mod maps, and the number of installed mods will be displayed on screen.
The update video below shows off a feature that PC players have already been enjoying: working mirrors. Update 5.0 adds support for this to the console editions of the game.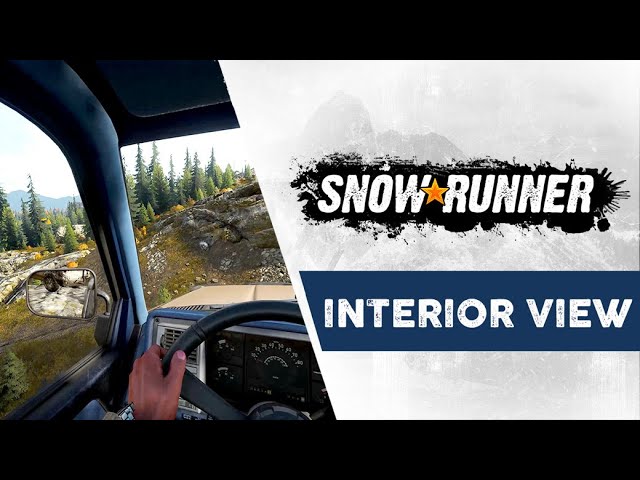 If you own a steering wheel controller, the patch adds in support for force feedback – that's PC-only, mind you, support for steering wheel controllers on the console editions of SnowRunner is still in the works.
Saber says a full list of patch notes will be available when the update launches June 9.
If you haven't yet embarked on your off-road adventure, you can check out our SnowRunner review for all the details. Or head over to our list of the best PC simulation games for more of that sweet, crunchy verisimilitude.