The last two Sonic the Hedgehog games – the well-received Sonic Mania and the less-so Sonic Forces – came out in 2017, so we're well overdue for the announcement of the next Sonic game. Well, at the SXSW Sonic panel this weekend, Sonic Team head Takashi Iizuka confirmed that the studio has "begun production" on the next major Sonic the Hedgehog game – but it may be a while before they're ready to reveal it, so we probably won't be seeing it in 2019.
The panel was mostly about the upcoming Sonic kart racing game Team Sonic Racing, which is due out this May, but to close the panel Iizuka wanted to share some information with the fans about the status of the next mainline Sonic game.
Unfortunately, he didn't have much to say, other than that Sonic Team "have begun production on the next major Sonic title." He added that the team "will be excited to share more news with you in the future, but for now, thank you for your patience until we have something to show."
Sonic Forces was released in November 2017 and was made by Sonic Team themselves, as opposed to the 2D throwback Sonic Mania, which was released a few months' prior and was made by a few fan teams instead (Headcannon, Pagoda West, Christian Whitehead). As such, the next Sonic title will probably be closer in gameplay to Sonic Forces – but that could mean either a 3D game or 2D perspective with 3D graphics. Either way, it sounds like it's a long way off.
Impatient? Here are the best PC games
As for Team Sonic Racing, which is due out in just two months' time, the panel had a couple of neat new announcements for it. Firstly, you'll be able to fully customize your vehicles, even down to the horn. Sadly, this does not extend to having a character creator, which was probably the most memorable part of Sonic Forces. Secondly, the game will be getting a series of animated shorts, made by the same team behind the Sonic Mania shorts and trailers. You can see the first one below.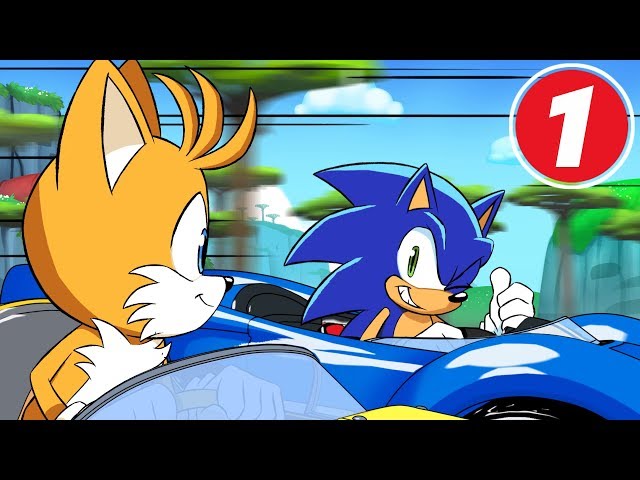 Slightly more masochistic fans were also hoping to get the trailer for, or at least an official glimpse of, the upcoming Sonic the Hedgehog movie at the panel. Given the reaction to the few leaked pictures we've had of that project already, it's probably for the best that we didn't get anything.