We're all familiar with Rule 34, and have been for years at this point. Yet somehow, I still find myself asking two questions about the Sonic the Hedgehog porn parody. The first one is "Why?" and the second one is "how is this less horny than basically all other Sonic content on the internet?"
Since there's no getting around this, the title of this particular piece of fanart is Sonic the Vadgehog, and it's directed by Holly G. Myers – who you'll remember as the creative force behind such adult hits as Ass Sex Legends and Fortnut. It's produced by Wood Rocket, a company that devotes itself to the intersection of porn and comedy.
And if you've ever found yourself looking through the Sonic sections of sites like DeviantArt, Sonic the Vadgehog will probably come across as positively heartwarming. The (arguably) safe for work trailer is below, and you can tell by watching it that it's as much about memes and one-liners as it is about titillation.
"I want you to go Knuckles deep" is definitely one line in the scene, as is "The carpet matches the drapes… and my butt." (If you're wondering: yes, they're all blue.)
Here's the trailer: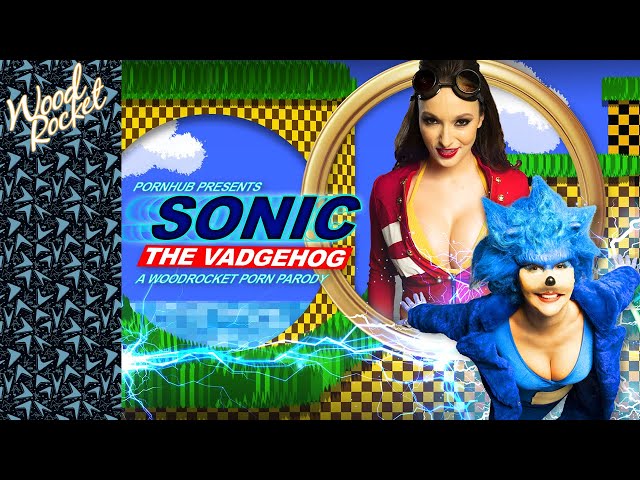 The scene stars April O'Neil under some profoundly upsetting prosthetics as Sonic, with Lexi Luna as Dr. Hobotrick. There are even a couple 2D platforming sequences, for reasons I am not going to try to explain.
We're not going to link directly to the video, which you can watch in full on the sites mentioned above, but if you're interested in a viewing you can put your years of Googling experience to the test.
The big question is, which version of Sonic is better: the original design from the Sonic movie, or April's? Beauty is, of course, in the eye of the beholder.