The Sons of the Forest Steam launch seems to have gone well for developer Endnight, as the new survival game surges up the charts on Valve's storefront, already beating Rust, No Man's Sky, Rainbow Six Siege, and other multiplayer stalwarts after just one day. Whether you've crash-landed into the jungle already, or you and your pals are still sharpening your stone axes, preparing to survive, you certainly won't be alone, as Sons of the Forest amasses hundreds of thousands of players in its first 24 hours.
Launching February 23, Sons of the Forest has already hit a peak Steam player count of 411,999. Previously the most wishlisted game on Valve's platform, ahead of even Starfield, Sons of the Forest now sits at number 19 on SteamDB's chart of the 100 games with the highest all-time player counts.
For comparison, GTA 5's all-time record sits at 364,548, putting it just below Sons of the Forest at number 21. Destiny 2, at number 26, has a peak user count of 292,513, while Skyrim at 28 reached a peak of287,411. Payday 2 is at number 35, with a record player base of 247,709. Just below that, Rust's concurrent user record is 245,243.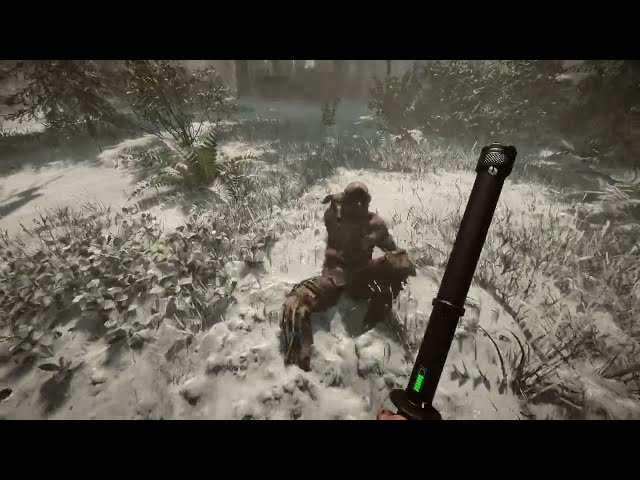 Sons of the Forest has even beaten the concurrent user record for Valve's original Counter-Strike, which peaked at 319,586. Rainbow Six Siege, Left 4 Dead 2, Fall Guys, and Rocket League have also been surpassed by Endnight's horror game. If you're thinking of joining the fun ('fun' in the sense of being hacked to death by mutants in the freezing cold and pouring rain) get yourself prepared with the Sons of the Forest map size and locations.
Endnight is still working on Sons of the Forest, choosing to release the game partially unfinished and gradually update it based on player feedback. "There is still so much more we want to add," the developers says, "items, new mechanics, gameplay balance and more." A release date for the game's first patch is yet to be confirmed, but if you've experienced any technical problems so far, hopefully fixes will be on their way soon.
In the meantime, take a look through the Sons of the Forest weapons list to make sure you've got everything you need. Similarly, check out the entire Sons of the Forest mutants, cannibals, and enemies list so you don't get caught out, and get up to speed on the status of Sons of the Forest cheats and console commands.