Stadia's gotten off to a rocky start, but while some early adopters feared Google would quickly chalk up another failed experiment, the company is already doubling down. Stadia's bolstering its exclusive content by acquiring new developers, starting with the triple-A veterans at Typhoon Studios, currently at work on Journey to the Savage Planet.
"We felt that the type of games we've made, with Savage Planet obviously being one of them, there's definitely an opportunity for us to make some really cool exclusives," Typhoon's Reid Schneider tells GamesIndustry.biz. "The way we look at it from our perspective is that the Stadia team is obviously building an incredible technology piece. What we can provide and what we can do is we want to make some great exclusive content."
Stadia's current aim is to "organically" grow its existing teams, according to games and entertainment chief Jade Raymond. Typhoon is Stadia's first acquisition, but it joins an existing internal development team. Raymond say says they're "looking into" making further acquisitions.
Typhoon's current game, Journey to the Savage Planet, will still release as scheduled on the Epic Games Store and consoles, but expect future output from the studio to only be available on Stadia. (I played a bit of the studio's debut title earlier this year, and found Journey to the Savage Planet an unexpectedly great take on the Metroid Prime formula.)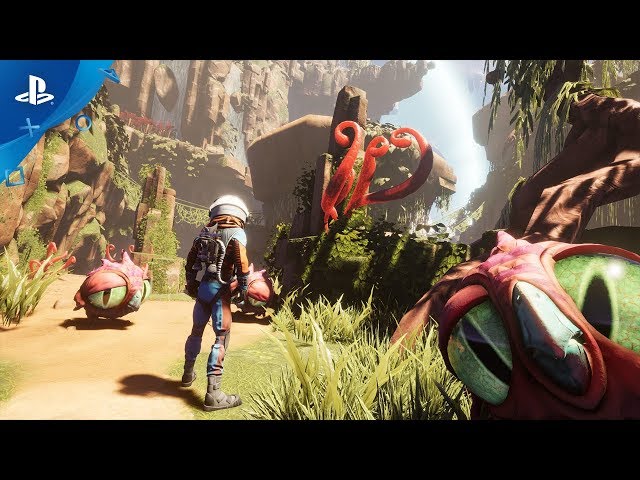 Right now, Stadia lacks reasons to make use of its service over traditional gaming options. Despite the theoretical power of the cloud tech, many games don't look or run as well as they do on capable PCs, and they don't interface with playerbases on other platforms. Some more exclusive content may help convince players to give the platform a shot, but now there's a lot of goodwill to make up.
Among the Stadia launch titles, only the indie horror adventure Gylt was an exclusive, but its developer has yet to confirm whether it will eventually come to other platforms.