Google Stadia has added three more games to its Stadia Pro subscription service. Starting March 1, Stadia Pro members will be able to access GRID, SteamWorld Dig 2, and SteamWorld Quest.
March is a big month for Google Stadia. Despite the lack of major announcements, or a free service release date, users on the service that first signed up back in November will be reaching the end of their three-month subscriptions. We're approaching the month Google will have to try and keep its original fans close – and paying the $9.99/£8.99 subscription fee.
In a blog post on the Stadia Community Blog, the cloud gaming service has announced three new titles will be added to the roster of games already available. The current lineup includes: Destiny 2: The Collection, Farming Simulator 19, GYLT, Metro Exodus, and Thumper. Some games have already been removed from the service, including Rise of the Tomb Raider and Samurai Shodown, and Farming Sim 19 will be heading off before the end of the month – so get it while you can.
GRID is fitted with a Stadia-exclusive Endurance Mode for up to 40 players… if you can find 'em.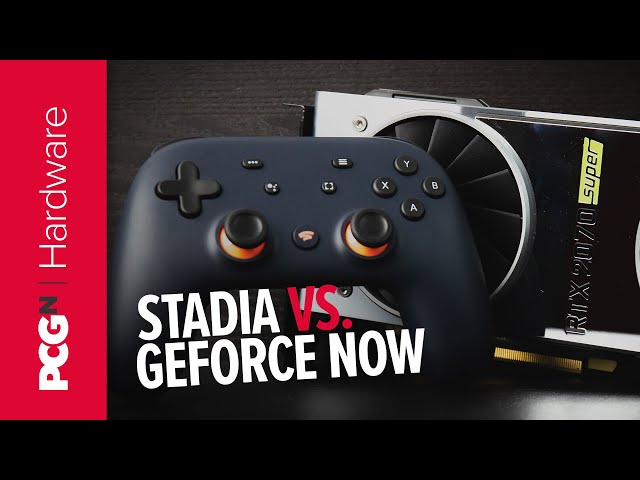 There are also a couple of new deals in the Stadia Store this week, available to Stadia Pro subscribers.
The games on sale over at the Stadia store this week:
Borderlands 3 for $30.00 USD (50% off)
Borderlands 3 Deluxe Edition for $40.00 USD (50% off)
Borderlands 3 Super Deluxe Edition for $50.00 USD (40% off)
Dragon Ball Xenoverse 2 for $25.00 USD (50% off)
Kine for $10.00 USD (50% off)
NBA 2K20 for $19.80 USD (US/CA 67% off)
NBA 2K20 Digital Deluxe Edition for $26.40 USD (US/CA 67% off)
NBA 2K20 Legend Edition for $33.00 USD (US/CA 67% off)
Shadow of the Tomb Raider Definitive Edition for $ 19.80 USD (67% off)
Wolfenstein: Youngblood for $20.09 USD (33% off)
Also being added to the Stadia store is a new arcade game, Splitlings. This will cost you $15, and is available from today.
Is this all convincing enough? We'll see. Google's game streaming service has some mighty competition in the streaming game from Nvidia GeForce Now, which launched out of beta a few weeks ago. Not made up your mind? You can read our Nvidia GeForce Now vs. Google Stadia comparison piece for all the details on which game streaming service is best.