You can change your Google Stadia name at any time, a Google spokesperson tells us. While you're able to secure your favoured alias for the game streaming service if you pre-order the recently announced Google Stadia Founder's Edition, according to a Stadia representative at E3, you needn't worry too much about picking the perfect name right away.
That's because the company has adopted a Stadia name service that will allow any user to change their name so long as their preferred ID is not in use by someone else. Patrick Seybold, head of comms for Stadia, tells me during my E3 hands-on in Doom Eternal that the whole process will be relatively straightforward once the cloud streaming service launches its Pro service come November.
We don't have word on whether there will be a cost associated to that change, however. Both Xbox and PlayStation charge to change usernames on their services – from $4.99 to $10 – but most PC services, such as Steam, allow for a user to change their display name as many times as they wish free-of-charge. Here's hoping Google follows the latter.
For many years gamers across the globe have wished desperately to change their PlayStation username. Sony granted this mercy in April – only a year or so before the PS4 is expected to be replaced – allowing users to change their online ID at risk of potentially ridding yourself of all your trophies in the process.
Grab your favourite: These are the best gaming controllers for PC
That's what happens when an online network is built around unique, supposedly unchangeable IDs, but it looks like Stadia will be much better equipped to hand users the choice at launch.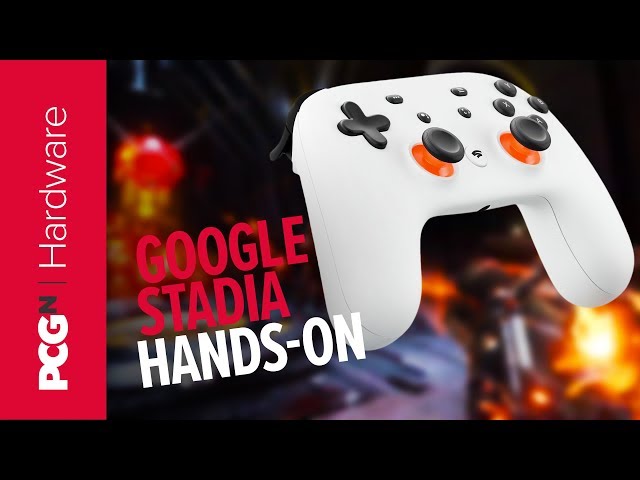 Stadia is Google's venture into cloud gaming – a service that shifts all the game-processing tech from your local rig into Google's servers. These servers aren't your usual fare, however, and will be powered by custom AMD GPUs.
You can pre-order the service over at the Google Stadia site, which promises the best chance at your preferred gamertag along with a Chromecast Ultra, 4K Pro subscription for two, Destiny 2, and a controller. But, if you're not yet convinced, we're sure to get more hands-on time with the Pro service ahead of its launch this November.