The Witcher has faced many monsters, human or otherwise, and he's now requesting your help in facing the greatest monster of them all – cancer. Geralt of Rivia's video game actor Doug Cockle has been revealed as the voice of Stand Up To Cancer's new Game On campaign, who you can hear in the video further down this article.
Cockle narrates the short video, which also features the likes of Sonic the Hedgehog and characters from FIFA 20, Total War: Three Kingdoms, and Yakuza spin-off Judgment. The video is sponsored by SEGA and supported by Electronic Arts.
"This October, Stand Up To Cancer is calling upon gamers across the country to do what they do best: plug in and play games to raise money for life-saving cancer research," reads the description. By signing up to the Game On campaign, people can stream various gaming challenges and call upon their viewers to donate to Stand Up To Cancer. Streamers will get the full details on how to do that once they've signed up.
The Witcher's Doug Cockle previously contributed to the campaign last year too. "I am very pleased to have been asked once again to contribute to Stand Up To Cancer's Game On campaign," he said. "Having taken part in 2018, I have seen first-hand what an epic fundraising campaign this is and how important the work is that Stand Up To Cancer does."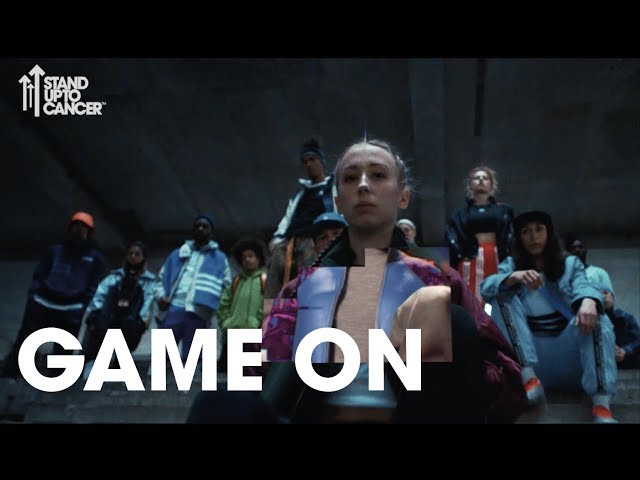 "Cancer has touched my own life in numerous ways," he explains, "including having been diagnosed myself as an 11-year-old boy, and I've witnessed many friends and some family face this beast. Lending my voice to the campaign is my way of beating cancer at its own game and hopefully encouraging action that can help to make a difference."
You can find more details about Stand Up To Cancer and the new campaign at the website. Supported by Cancer Research UK and Channel 4, it's a national fundraising campaign that aims to raise money for life-saving cancer research in the UK. You can donate directly here.