Space. The final frontier. These are the giveaways of the Star Trek Online Awakening Science Intel Bundle. Continuing our mission to allow you to explore new games, to seek out new expansions and entertainment. To boldly go where, admittedly, some people have gone before.
Excuse the Star Trek monologuing. What we're really trying to say is we're giving away 50 keys for the new Intel Science Bundle in Star Trek Online: Awakening. Try saying that in Klingon three times over. The bundle includes two brand new ships for the game's latest update – here's what you need to know.
For those unfamiliar with Star Trek Online, it's a free-to-play MMORPG based on the famous sci-fi TV show. Depending on where your loyalties lie you can choose to be part of the Federation, Romulan, or Klingon factions as well as giving you the opportunity to revisit characters, worlds, and storylines from both the classic and the modern TV shows. Notably, Anthony Rapp has joined the game's voice cast, reprising his role of Paul Stamets from the latest TV series, Discovery, to aid you in protecting the mycelial network. If the network dies, so does all life.
The Intel Science Bundle contains the Klingon Balth Intel Science Vessel and the Somerville Intel Science Vessel, which was lifted from the pages of the Star Trek comics. Both ships are kitted out for scientific missions and intel gathering, but feature powerful defensive shields, while the Balth also gets a cloak.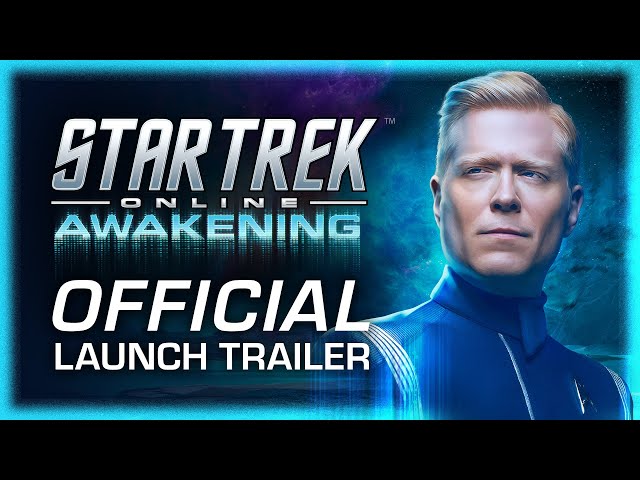 You can add both to your game if you're lucky enough to win one of the 50 Intel Science Bundles we're giving away. They are for the PC version only, but as the game is free-to-play we encourage everyone to enter. Speaking of which, here is how you can get involved.
If you want to win then you need to enter the competition via the widget below. Complete the one action available and you're done. We'll also need your email address so we can send you a code upon winning – we won't send you spam, we promise. Please read our terms and conditions before you enter.
Star Trek Online Awakening Intel Science Bundle Giveaway

While you're here, give us a Like over on the PCGamesN Facebook page, or follow us on Twitter, and we'll keep you up to date on all our future giveaways.