Star Wars: Battlefront II gets a whole host of new Rise of Skywalker-inspired content ahead of the film's release later this week, but you're going to have to wait a few extra days to see the new map. The update mostly launches on December 17, but the as-yet-unnamed new planet will go live on December 20, so as not to spoil the content before the film is out.
"While we don't want to spoil anything and name this planet," the devs, "you might have caught glimpses of this new location in some of the trailers for Star Wars: The Rise of Skywalker, and it's a planet we're incredibly excited to be bringing to Star Wars Battlefront II." While we don't have a name, we do know that this map will over loads of cover through its thick jungle, and there'll be caverns to squeeze in some more close quarters gameplay.
The December 17 portion of the update adds the red-armoured Sith Trooper, the heavy weapon-equipped Ovissian Gunner, the flying First Order Jet Trooper, and the recon-focused Caphex Spy. It'll also bring new looks for Finn, Rey, and Kylo Ren based on their respective appearances in the new film.
You can get full details on all the changes in the update on the official site, or check out the trailer below for a lovely bit of Star Wars-themed pomp.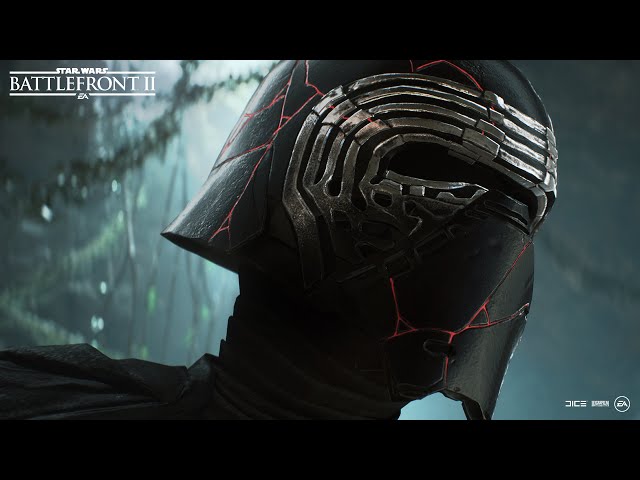 If you're in the mood for Star Wars games this week, we've got a big list of great ones for you to peruse.