Star Wars: Battlefront 2 continues its path of free updates well into 2020, and just ahead of the BB update – which makes BB-8 a playable hero – the developers at DICE have revealed what's next for the game. That's a return to the Original Trilogy and Age of Rebellion starting in February, including new Supremacy maps set on Scarif and Death Star II.
Scarif will be a brand-new planet for Battlefront 2, returning from a well-loved appearance in DICE's previous Battlefront title. It'll debut as a co-op location and will eventually become a Supremacy map. And with the arrival of Rebellion-era maps, Supremacy will now drop the 'Capital' prefix, as not every map is going to head to a capital ship.
"During development, we looked at the experiences that both Death Star II and Scarif would offer," the developers say, "deciding that the Age of Rebellion would be focused on ground-based combat, which is a better fit for some of the more iconic locations we have available. It's hard to imagine leaving the Death Star to go to a capital ship, let alone having to deal with the shield that surrounds Scarif."
More immediately, the BB update lands on February 3, which will add BB-8 and his villainous counterpart BB-9E as playable heroes. Both droids have some strong support abilities and regain health on kills, and you can get the full rundown of their abilities on the official site.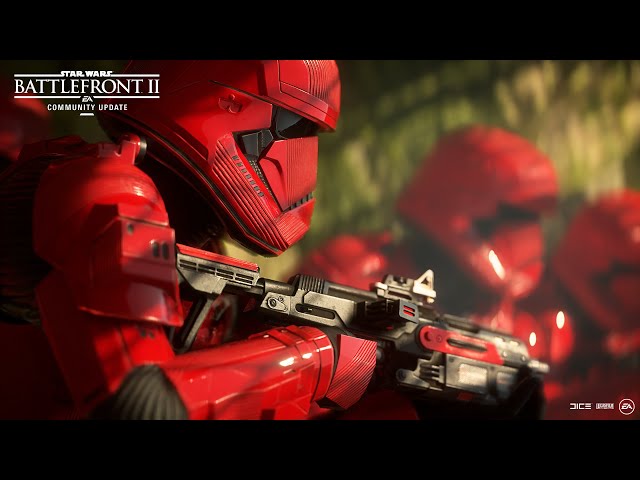 Battlefront 2 has slowly transformed into one of the staple multiplayer games on the market – and it's almost to the point where I feel like I no longer need to reference its astoundingly terrible launch in my closing thoughts. (Almost.)