We don't know a lot about Star Wars Jedi: Fallen Order – we know we'll find out more at the Star Wars Celebration convention in Chicago in April, and now we know veteran games writer Chris Avellone has been involved with its production.
Friday, a fan on Twitter asked Avellone which games he was currently writing for, and Avellone included Respawn's forthcoming Star Wars title.
"I can't say 100% [because] of NDAs, but the ones I can say: I just finished up work with Jedi: The Fallen Order," Avellone said.
This is a pretty big deal. Avellone was the designer of Fallout 2, and the lead designer and writer for Planescape: Torment. He's written for genre-defining RPGs like Knights of the Old Republic II, Baldur's Gate, and Neverwinter Nights. So having his name attached to Respawn's upcoming Star Wars project portends a story that takes Star Wars in interesting new directions. In addition to his credits in classic games, Avellone has lately been busy writing for projects like Into the Breach, Divinity: Original Sin II, and Prey.
Here's the tweet:
I can't say 100% b/c of NDAs, but the ones I can say: I just finished up work with Jedi: The Fallen Order – and beyond that, there's another big bomb dropping in a month! Er, I mean, maybe. Ahem.

— Chris Avellone (@ChrisAvellone) March 1, 2019
All this to say that the guy is a hot commodity when it comes to deep, layered games writing. He's kind of the last word in the field, in fact.
Use the force: The best Star Wars games on PC
That means that Star Wars Jedi: The Fallen Order is probably going to be a genuinely interesting piece of fiction in a universe that largely tends to play by the established rules.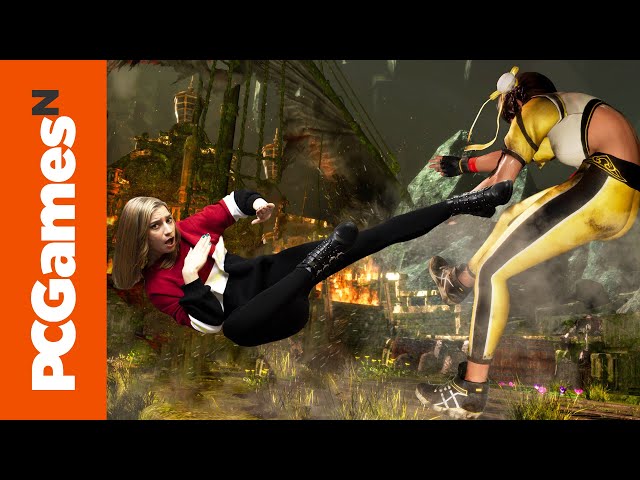 We'll have to wait a while to find out what Respawn has in store for us with Jedi: Fallen Order. We're due for a proper reveal event in April at the Celebration convention in Chicago. In the meantime, we'll all just have to wonder what the writer behind Planescape: Torment and Pillars of Eternity has in store for the Star Wars universe.