A movie based on classic Star Wars game Knights of the Old Republic is reportedly in the works. According to Buzzfeed News, Lucasfilm is working on an adaptation of the game, with Shutter Island and Alita: Battle Angel's Laeta Kalogridis signed on as a writer.
Three sources have told Buzzfeed that Kalogridis' script is the first in a potential trilogy of titles based on KOTOR, and is nearing completion. She has reportedly been attached to the project since Spring 2018. Further details are scarce, but given the sheer breadth of the game, there are plenty of directions that a three-part series could go in.
Star Wars: Knights of the Old Republic was released by BioWare in 2003. Set nearly 4,000 years before the events of the other Star Wars films, it sees Sith lord Darth Malak mount an offensive against the Jedi. In order to defeat Malak, your character trains to become a Jedi at an academy on Dantooine, joined on your journey by wookies, droids, and a Mandalorian mercenary.
Last month, Lucasfilm president Kathleen Kennedy told MTV News that a KOTOR project was being developed, but that she had "no idea where things might fall."
And also with you: These are the best Star Wars games on PC
As yet, there's no word on when the KOTOR trilogy might come to cinemas. The next Star Wars film, The Rise of Skywalker, is set to arrive in December. That'll be followed in 2022 by a new trilogy from Game of Thrones creators David Benioff and D.B. Weiss, which should come to an end in 2026. It's possible, then, that we'll get our first look at Kalogridis' trilogy in 2023, but that's a purely speculative suggestion.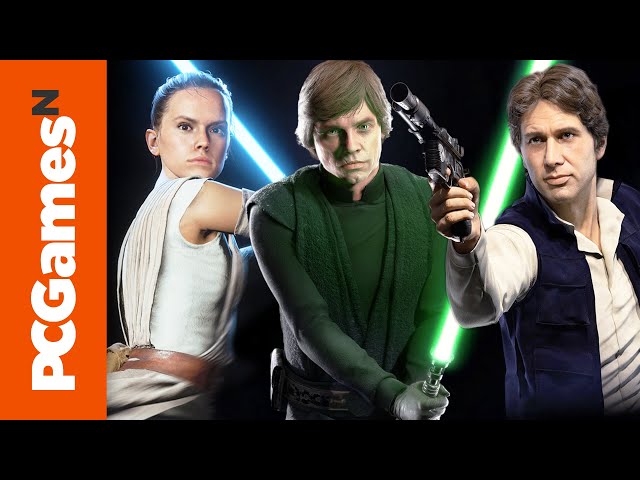 If you can't wait until then for your next Star Wars fix, well you won't have to. There's that film set for December, remember? If you prefer the small screen, however, the Jedi: Fallen Order release date is November 15, 2019, meaning you'll get twice as much Star Wars bang for your buck this winter.