When is the Starfield release date? It was officially going to be November 2022, but Bethesda has recently announced a Starfield delay into 2023. We'll have to wait a bit longer for the first new Bethesda series in 25 years. Regardless, that's still cause enough to scream so loud with excitement that we could be heard in space.
The eventual Starfield release date will see the beloved Fallout and Elder Scrolls studio leaving the ground and heading out among, well, the stars. A whole field of stars, in fact. You might even call it a star field. What has the studio found there? That's what we're looking to work out, as the first meteorites filled with information begin to fall from the sky.
Bethesda's online-only title, Fallout 76, disappointed us as much as it did fans of the post-apocalyptic games series. However, Starfield is a surer prospect in some ways: a single-player game, just like Skyrim and Fallout 4 before it. In other ways, it's bolder and stranger – a completely new universe, whereas Fallout and The Elder Scrolls are rooted in decades of established lore, locations, and creatures. Here's everything we know about Starfield.
Starfield release date window
The Starfield release date window is scheduled for the "first half" of 2023.
Originally, it was supposed to release on November 11, 2022, but in May 2022 Bethesda announced it's delaying the space game into 2023:
An update on Redfall and Starfield. pic.twitter.com/pqDtx26Uu6

— Bethesda (@bethesda) May 12, 2022
Considering Starfield was first announced back in 2018, we can wait a bit longer.
Starfield pre-order
Starfield is available to pre-order at select retailers. In the UK, it's currently available to pre-order via GAME, while in the US GameStop is accepting pre-orders.
Game Pass for PC Game Pass for PC Microsoft $9.99 $1 (first month) Subscribe Network N earns commission from qualifying purchases via Microsoft and other programs.
Starfield game pass is also a thing; it will be coming to PC Game Pass (as well as Xbox Game Pass for console players), which means you'll get instant access to the open-world game from day one. Game Pass subscribers don't need to pre-order, and we imagine they will be able to pre-load Starfield in the run-up to release, at the very least.
Is Starfield an Xbox exclusive?
Starfield will be an Xbox and PC exclusive, as Microsoft has agreed to a $7.5 billion deal to buy Bethesda's parent company, ZeniMax Media.
In a blog post announcing the acquisition, head of Xbox Phil Spencer mentions his excitement for Bethesda's upcoming games – "some announced and many unannounced", including Starfield.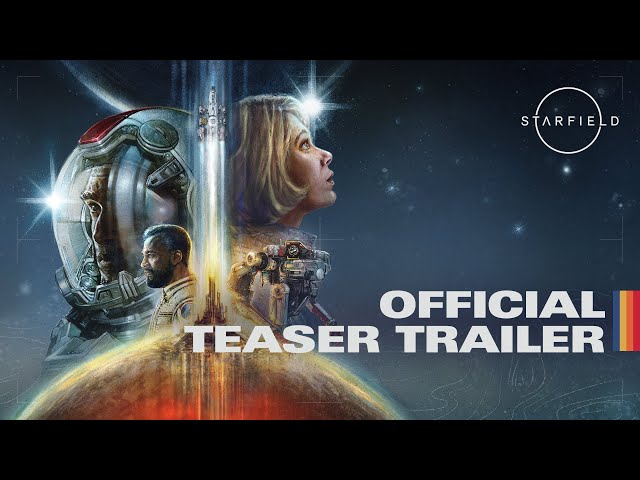 Starfield trailer
The original Starfield announcement trailer came out a long time ago in 2018. Since then, we got a Starfield teaser trailer from June 2021, and a much bigger showcase of gameplay in June 2022.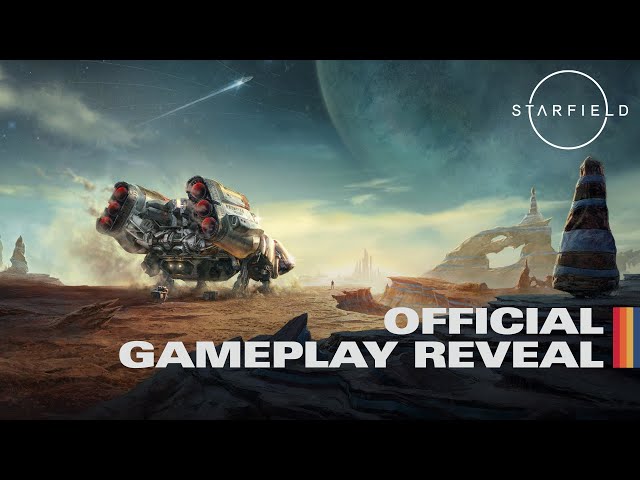 Starfield gameplay
The Xbox and Bethesda games showcase gave us an in-depth look at Starfield's mechanics and systems. The gameplay demo starts on a bug-infested planet where the player mines iron from a cave before heading into the Kreet Research Lab. Here, we find that the Crimson Fleet, one of the many Starfield factions, is plundering for treasure. These pirates are hostile, giving us a chance to see some Starfield guns in action, such as the Grendel machine gun. The combat looks very similar to Fallout 4's, except there's no VATS system to rely on.
After a briefing from the Constellation leader about an artefact we dug up, we get some introductions with the other faction leaders who tell us what they stand for. We also see some more hostile aliens, from dinosaur-like creatures with mandibles, to eldritch horrors skulking the corridors of an abandoned facility.
Game director Todd Howard then reveals the character creation tool, and the many Starfield backgrounds and Starfield traits your astronaut can start with on their journey through the cosmos. The gameplay gives us a glimpse of the Starfield skills and a brief introduction to Starfield Research Laboratory projects.
Finally, there's a section dedicated to Starfield base building, including the ability to design and fly your own spaceship. In addition to space combat, this spaceship will be handy for exploring the many Starfield planets in the known universe, over 1,000 of them according to Howard. In an IGN interview with Howard, he confirms that Starfield features some procedural generation but that the team at Bethesda "have done more handcrafting in this game, content-wise, than any other game".
Other than that, there are also plenty of interview snippets and developer diaries, the latter of which there have been two so far.
The first Starfield gameplay diary talks about ambitions and design direction: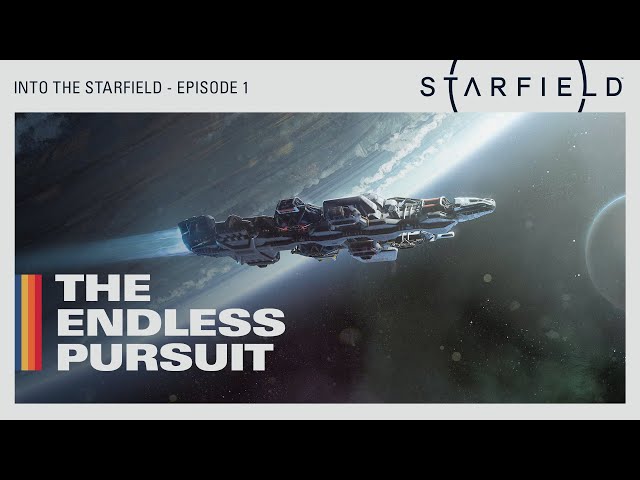 The second Starfield gameplay diary goes further into how the team at Bethesda has approached designing the sci-fi game. This is the video that showed off new gameplay footage: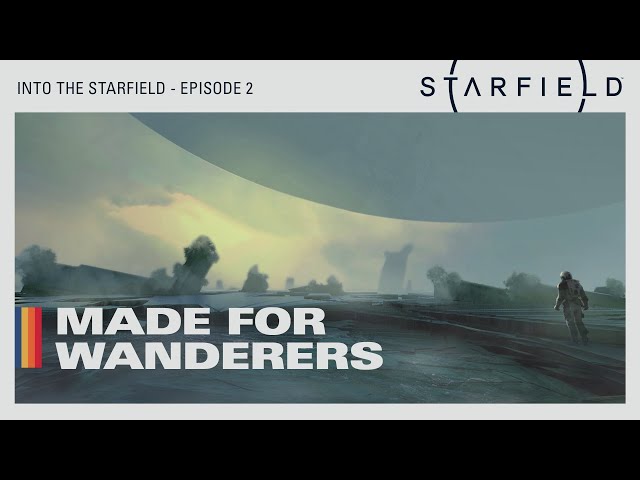 The third Starfield gameplay diary explains how the music will affect a player's experience as they explore space. There's no gameplay here (still), but we do hear samples from the Starfield soundtrack.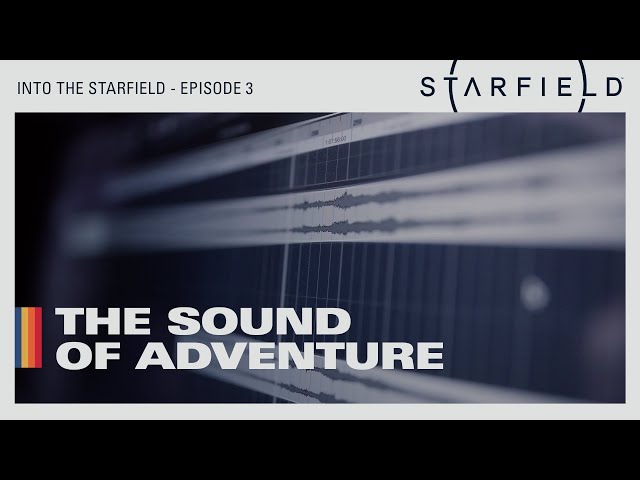 If you're looking for further insights into the space game's world then Bethesda also dropped some concepts for a few of the Starfield cities we'll be able to visit.
Starfield News and leaks
While we hope for more Starfield information sooner rather than later, the next likely opportunities that we can point to for new Starfield news will be either the Xbox & Bethesda Games Showcase on June 12, or Quakecon 2022 in August.
In April 2022, a former Bethesda character artist going by Hevy008 posted leaked information about the Starfield beta on the Resetera forums, claiming that there will be a Starfield beta "this summer". They also confirm that space flight will be in the game, but also notes that "flying is terrible" and that Starfield has "an overabundance of content".
The original posts are now gone, however Reddit user LingonberryOK2153 managed to capture the comments. Bloomberg's Jason Schreier went on record to say that Hevy008 is who they say they are, although Schreier caveated by saying he "can't necessarily back up everything they said".
Other than that, Starfield has a new Steam page that went live last year, and the lead animator recently talked about the game's "NASA-punk" aesthetic. A lot of details on Starfield were revealed at E3 2021 during the joint Microsoft and Bethesda stream as well.
In a 2021 interview with the Telegraph, Todd Howard explains that Starfield is "a bit more hardcore of a role playing game". He also confirms that Bethesda is "going back to things that we used to do in games long ago that we felt have really let players express the character they want to be".
Starfield multiplayer
Will Starfield have multiplayer? The short answer is no. The long answer is still no, but if you want proof then we direct you to this Develop: Brighton Digital conference session from 2020 where Todd Howard confirms that Starfield will be a solo experience. If you don't want to watch the whole thing, Howard references Starfield multiplayer (or lack thereof) around the 45 minute mark.
That's everything we know about the Starfield release date. It's still a long wait until November and we can't wait for more news. Check out the latest on The Elder Scrolls 6 and The Witcher 4, if you're after more epic RPG games that haven't released yet.