State of Decay 2 started its life two years ago the way many zombies begin their careers: covered in bugs. Now, Undead Labs are gearing up to launch a massive update to State of Decay 2, which the studio has been steadily improving since it debuted. The 'Juggernaut Edition' comes out March 13, and it's a free update that's meant to breathe new life into the game.
Near the top of the list is a whole new open world region to explore, called Providence Ridge. It's a logging town nestled in the evergreen forests of the Pacific Northwest. That's sure to be the perfect spot to show off the graphical improvements that will be coming with the update. Undead Labs says it has overhauled State of Decay 2's lighting and foliage optimisation for better looks and better performance all around.
Undead Labs has also taken a look at State of Decay 2's onboarding process and have reworked its tutorial systems. The studio found that players weren't getting enough information about how the game works after the initial tutorial section, and often wound up wandering away from the game because of this.
Here's the trailer: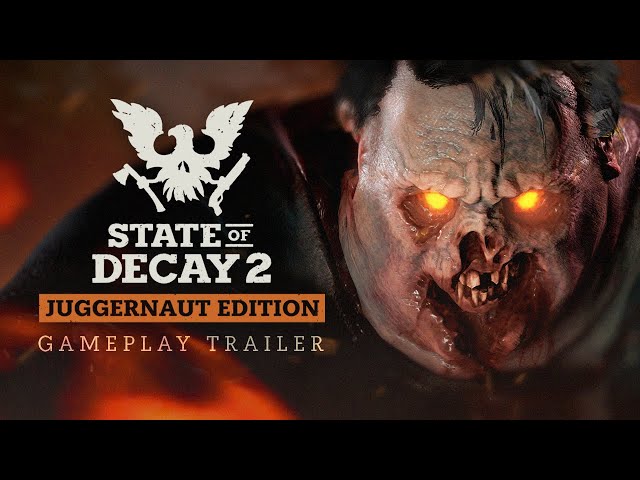 The Juggernaut edition introduces a new class of heavy weapons, the better for bludgeoning undead skulls into lumpy pudding.
Another big addition with the Juggernaut edition is that it includes both the Daybreak and Heartland DLC packs for the game, making those free for all players. If you purchased either DLC pack or the Ultimate Edition of the game, Undead Labs has some in-game loot for you to collect when the Juggernaut Edition launches next month.
When we reviewed State of Decay 2 back in 2018, we thought it had some good bones in it, but it was held back by myriad bugs and technical problems. With the Juggernaut Edition, now might be the perfect time to hop into State of Decay 2. You'll be able to get State of Decay 2 on Steam when the Juggernaut Edition launches, or you can download it now if you have Xbox Game Pass for PC.