This 47th week of PC gaming is not like many others: a brand new Valve game released on Steam. No, it's not Half-Life 3 – sorry to be the bearer of bad news. This week Artifact came out, a trading card game based on the MOBA, Dota 2. It's a game that's rarely found outside of our top Steam charts by concurrent players list, and Valve will sorely hope it's the same story with Artifact.
Unsurprisingly Artifact has put all it cards on the table and elbowed its way into both of our Steam charts this week. It is also a good week for transport sims and management games, but if you're interest is piqued by Valve's lane-based title that certain to be one of the best PC card games for a long time to come, check out our guides on all the Artifact cards you can get to grips with in the game and on how to put together the best Artifact decks.
The top sellers list has room for all the latest big new games, but it takes something special to break into the Steam charts for concurrent players. Join us as we list the top ten games for each category and provide you with a brief analysis of the week's biggest surprises.
STEAM TOP SELLERS
Here are the Steam top sellers, week ending November 30th:
Artifact
Euro Truck Simulator 2 – Beyond the Baltic Sea
X4: Foundations
Football Manager 2019
Just Cause 4 Gold Edition
RIDE 3
Baltic Bundle
Just Cause 4
Battle Brothers – Beasts & Exploration
RIDE 3 – Complete the Set
As expected, Valve's first foray into the world of PC card games lands top spot in our Steam top sellers list for week 47. Despite some "mixed" Artifact user reviews stemming from pay-to-win concerns there is considerable interest in this latest challenger to Blizzard card stalwart, Hearthstone.
Beyond this PC house of cards it's been quite the week for transport sim enthusiasts. An SCS Software publisher sale sees discounts on Euro Truck Simulator 2 and American Truck Simulator, chiefly, but the Baltic Bundle collects a chunk of the former's DLC with a tasty 19% discount. All you virtual truckers out there have driven that to seventh and the Beyond the Baltic Sea takes second.
Also of note is a high spot for Football Manager 2019 despite no discount or sizeable new feature. Clearly that's because it's a great sim that makes it on our list of the best management games on PC. With Rico's new adventure within exploding distance, Just Cause 4 and its special Gold Edition place high, also. Here's everything you need to know about this chaotic, emergent romp ahead of the Just Cause 4 release date.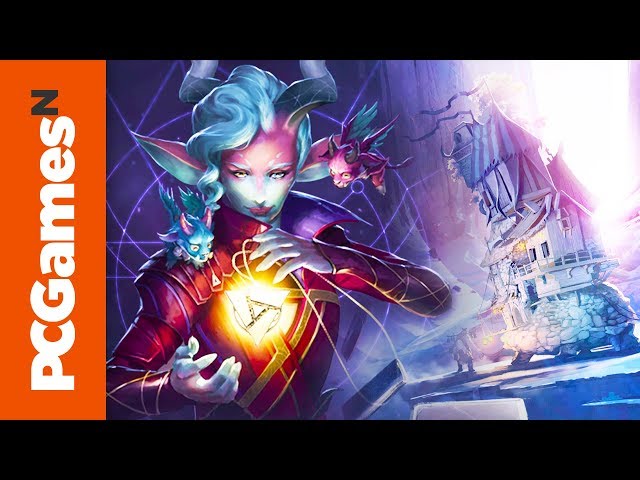 STEAM CHARTS BY CONCURRENT PLAYERS
Here are the most played games on Steam, week ending November 30th:
PUBG
Dota 2
CS:GO
Monster Hunter: World
Warframe
GTA V
Artifact
Team Fortress 2
Ark: Survival Evolved
Rust
It might have to be content with not getting top spot on both lists, but Artifact remains a new entry to the typically unmovable games that make up the Steam charts by concurrent players list. Besides that not a terrific amount has changed, besides an increase in places for Monster Hunter: World. Then again, this not-insignificant five spot rise could be at least partly explained by a new set of Winter DLC. The other big story is that Rainbow has disappeared from the top ten, but expect it to return with a bang when the Rainbow Six Siege Wind Bastion release date comes around.
To see how these figures compare to last week's, check out the Steam charts for week 47, 2018. So there you have it, these are the games people are buying and playing right now – so whether you want to leap onto a new trend or simply find something new to play, this should help.