Halloween has played havoc with the Steam charts this week, with holiday events skewing player bases and seasonal sales resurfacing spooky gems from the past few years. Thankfully, you can always count on a few key games to appear in the Steam charts, as well as the odd new release.
Football Manager 2019's full release sees it reach the top of the global top sellers on Steam and break into the top ten games by concurrent players. Of course it's not all good news when it comes to new Steam releases. Rather ironically, Square Enix's The Quiet Man was quietly released on Steam yesterday and doesn't look to have made much of an impact – at the time of writing fewer than 100 people are playing it right now.
The top sellers list has room for all the latest big new games, but it takes something special to break into the Steam charts for concurrent players. Join us as we list the top ten games for each category along with a brief analysis of the week's biggest surprises.
Steam top sellers
Here are the Steam top sellers, week ending November 2nd:
Football Manager 2019
PUBG
GTA 5
Dead by Daylight
Dark Souls III Deluxe Edition
Assassin's Creed Odyssey
Monster Hunter: World
Rocket League
Dark Souls III
Football Manager 2019 In-Game Editor
Having just left beta and released out into the wilds of Steam, it makes perfect sense that Football Manager 2019 is leading the Steam charts this week – PUBG, naturally, falls to second place. Third spot goes to GTA 5, which is a third off and still the most recent Rockstar game on PC. As it was Halloween this week, slasher movie sim Dead by Daylight is currently 50% off and a lot of fun, especially if you've got a group of friends to join you as survivors. Fifth place goes to an equally haunting PC gaming experience: Dark Souls III Deluxe Edition – both it and the standard edition (ninth place) are discounted by 70% for the next couple of days.
Next up in sixth spot is Assassin's Creed Odyssey, which has just received a 3.6 GB update adding new content and heaps on balance tweaks. The equally enormous Monster Hunter: World rests in seventh despite still being full price on Steam – it has received a few updates and events recently, which may be generating a little hype. Eight place belongs to Steam charts stalwart Rocket League, while tenth place is occupied by the In-Game Editor DLC for Football Manager 2019 – essential kit for die-hard tacticians and talent scouts.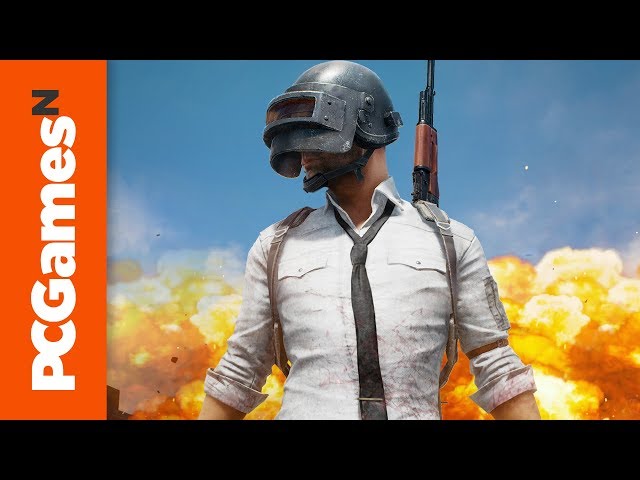 Steam charts by concurrent players
Here are the most played games on Steam, week ending November 2nd:
PUBG
Dota 2
CS:GO
Monster Hunter: World
Rainbow Six Siege
GTA 5
Team Fortress 2
Warframe
Rust
Football Manager 2019
There are a few shifts in this week's edition of the Steam charts by concurrent players. Football Manager is back in the charts with the release of the latest iteration. Meanwhile, Warframe has dropped a few places, nearly trading places with Monster Hunter: World – of course it will shoot back up with the impending release of Fortuna.
To see how these figures compare to last week's check out the Steam charts for week 43, 2018. So, there you have it, these are the games people are buying and playing right now – so whether you want to leap onto a new trend or simply find something new to play, this could help.