Every week PCGamesN recount the highest performing titles on Valve's platform, from the ten Steam top sellers to the Steam games with the most concurrent players. Why? Because knowing what games people are flocking to is useful for discovering new titles and reminding us of the ones we really ought to have tried by now. This week it's strategy games bonanza with great discounts on the likes of Total War, Football Manager, and Northgard.
The first portion of this weekly roundup focuses on Steam sales – that is to say the games and DLC that are selling like proverbial hot cakes. We pull these entries from the Steam store itself, under the global top sellers page. The second part of our Steam charts rundown looks at concurrent players, which gives us some insight into the most played games of the past week.
The top sellers list has room for a couple of new popular names, but the games we're used to seeing in the top concurrent chart are vying to reclaim their spot from pretenders to the top ten throne. Join us as we list the top ten games for each category along with a brief analysis of the week's biggest surprises.
STEAM TOP SELLERS
Here are the Steam top sellers, week ending October 5th:
Total War: WARHAMMER II – Curse of the Vampire Coast
Total War: WARHAMMER II
Football Manager 2019
Total War: Warhammer
Monster Hunter: World
American Truck Simulator – Oregon
Total War: WARHAMMER II – Rise of the Tomb Kings
Northgard
GTA V
Pathfinder: Kingmaker
This week 40 of 2018 is a biggie for strategy games fans. To celebrate the launch of the new blood-sucking expansion for Total War: Warhammer II, Curse of the Vampire Coast, the main game is enjoying a third off. Plus, the DLC has a tasty 10% launch, discount, which comes in at top of the list. That's not it if you're into your tactics: the managerial sim of the beautiful game, Football Manager 2019, has its own 10% discount, and comes in at third.
A heftier discount can be taken advantage of with the original Total War: Warhammer, too, which 75% off. If you're still not all strategied out, Shiro Games' tactics-'em-up is up there in mid-table, just in behind existing Total War DLC, Rise of the Tomb Kings. Not everything in the Steam top sellers list is there due to it having a discount, however: new Chris Avellone-backed role-player Pathfinder: Kingmaker rounds off the list in tenth.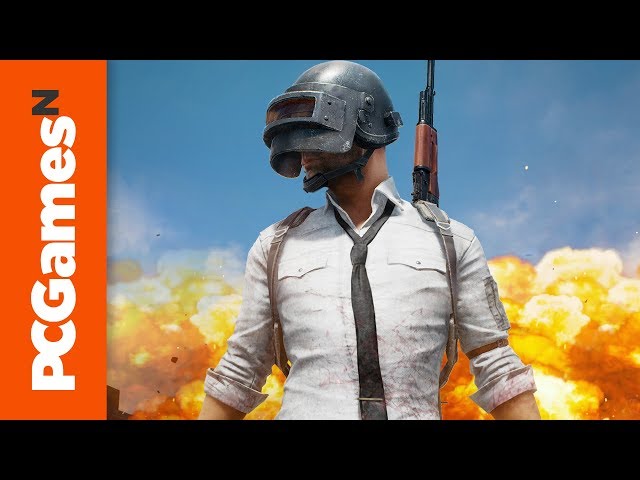 STEAM CHARTS BY CONCURRENT PLAYERS
Here are the most played games on Steam, week ending October 5th:
PUBG
Dota 2
CS:GO
Monster Hunter: World
Rainbow Six Siege
Warframe
GTA V
太吾绘卷 The Scroll Of Taiwu
Rust
Team Fortress 2
The Steam Charts by concurrent players remain largely unchanged from last week. PUBG, as ever, leads the pack, with Dota 2, and CS:GO not far behind to make up the top trio. New battle royale game Ring of Elysium does slip out of the top ten, however, and Siege has slipped behind Monster Hunter.
To see how these figures compare to last week's check out the Steam charts for week 39, 2018. So, there you have it, these are the games people are buying and playing right now – so whether you want to leap onto a new trend or simply find something new to play, this could help.