Every week PCGamesN recount the highest performing titles on Valve's platform, from the ten Steam top sellers to the Steam games with the most concurrent players. Why? Because knowing what games people are flocking to is useful for discovering new titles and reminding us of the ones we really ought to have tried by now. This week a massive new Mediterranean adventure sails straight to the summit of the Steam top sellers chart.
The first portion of this weekly roundup focuses on Steam sales – that is to say the games and DLC that are selling like proverbial hot cakes. We pull these entries from the Steam store itself, under the global top sellers page. The second part of our Steam charts rundown looks at concurrent players, which gives us some insight into the most played games of the past week.
The top sellers list has room for a couple of big new names, but the game, and one of them has managed to force their way into the top Steam charts for concurrent players. Join us as we list the top ten games for each category along with a brief analysis of the week's biggest surprises.
STEAM TOP SELLERS
Here are the Steam top sellers, week ending October 12th:
Assassin's Creed Odyssey
Football Manager 2019
Frostpunk
XCOM 2: War of the Chosen & Tactical Legacy Pack
XCOM 2 Collection
Dragon's Dogma: Dark Arisen
Rocket League
Two Point Hospital
Monster Hunter: World
Conan Exiles
Typically the games that make up the top ten of the Steam sellers chart are there because a discount has finally swayed buyers that were once on the fence. That certainly seems to explain the positions of Frostpunk and Dragon's Dogma: Dark Arisen. The dark, frostbitten strategy game from 11 bit studios is enjoying a tasty 27% off – with other sales ongoing in a wider studio sale – and Capcom's sadly overlooked RPG has a massive 70% lopped off its price.
But, it's one of the most-anticipated games of the year that's top of the pile this week: Assassin's Creed Odyssey. Curiously, while Odyssey's physical sales were down on last year's effort, Origins, it has a higher player count, suggesting that Ubisoft's foray into Ancient Greece has performed well on digital storefronts such as Steam. Elsewhere, Firaxis Games' strategy behemoth XCOM 2 is on sale to celebrate it's wonderful gameplay goodbye, the Tactical Legacy Pack, a free update to owners of the War of the Chosen expansion.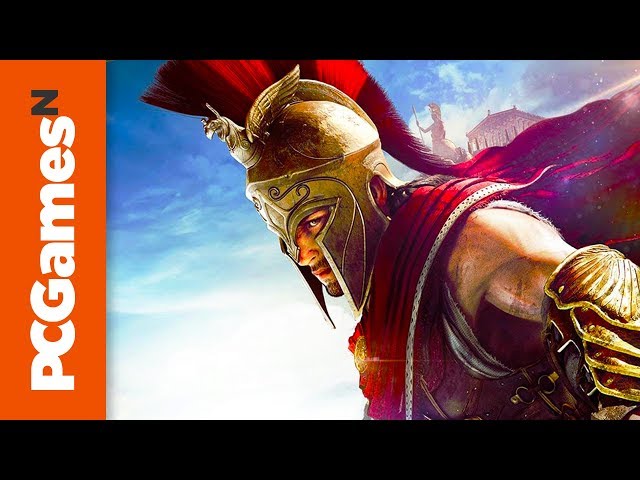 STEAM CHARTS BY CONCURRENT PLAYERS
Here are the most played games on Steam, week ending October 5th:
PUBG
Dota 2
CS:GO
Rainbow Six Siege
Monster Hunter: World
GTA V
太吾绘卷 The Scroll Of Taiwu
Warframe
Assassin's Creed Odyssey
Team Fortress 2
The same old faces at the top of the Steam charts by concurrent players are normally pretty tough to budge. However, whether you're taking the helm of the Adrestia trireme as Alexios or Kassandra, your newest Templar-bashing romp has found its way into the top ten. Bumping gritty survival game Rust out of the top ten is no mean feat, considering that this is a full-priced, single-player triple-A title.
To see how these figures compare to last week's check out the Steam charts for week 40, 2018. So, there you have it, these are the games people are buying and playing right now – so whether you want to leap onto a new trend or simply find something new to play, this could help.