Eugen Systems has revealed Steel Division 2, the sequel to last year's WW2 RTS Steel Division: Normandy 44. It's set on the Eastern Front and deals with Operation Bagration, a massive Soviet offensive against Axis forces that took place in 1944. In addition to 10v10 multiplayer battles and "hundreds" of historically-accurate units, the developer are also promising replayable turn-based 'Dynamic Strategic Campaigns'.
However, perhaps the most interesting part of the announcement is the reveal that Paradox Interactive, who published the last game and its expansions (as well as a good handful of the best strategy games you can play right now), will not be involved in the sequel. Instead, Eugen Systems will be self-publishing Steel Division 2, the first time they've done so.
Eugen says the sequel will include both the Red Army and Axis forces and boasts over 600 units, including Katyusha rockets and T-34 tanks, across 18 divisions. The game will feature around 25 maps and a more realistic art style. Deck-building mechanics have received "substantial" changes, and combat has been revamped for "a more refined tactical experience."
The new 'Dynamic Strategy Campaigns' supposedly boast "a highly replayable experience", where players coordinate their war on a turn-based map, where each turn equals half a day. The developer says that "prospective commanders will be able to control entire army corps and subordinate battalions consisting of thousands of men."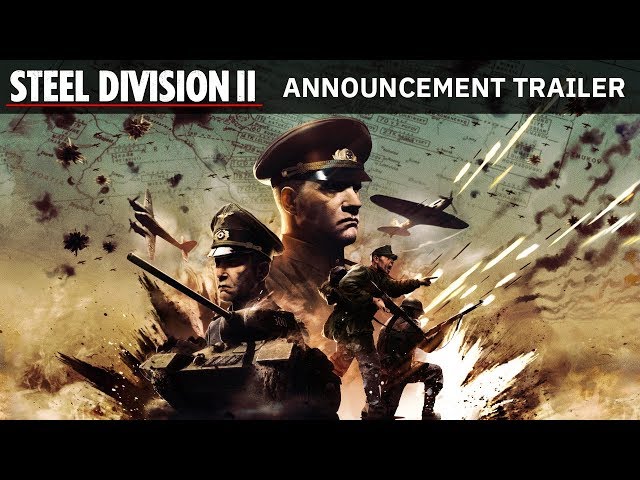 Earlier in the year, Eugen Systems faced strike action from almost half their staff – who alleged that Eugen had failed to honor certain contractual agreements and had broken French labour laws, reducing salaries in some cases to below France's minimum wage. The strike was concluded in April, but only because the striking developers believed talks with Eugen had come to a standstill. The last we heard, they were taking their case before France's labour tribunal.
"We want this industry to mature, to recognize the value of our work and of our skills," the striking group said at the time.