Games are, more often than not, escapist power fantasies about taking on a superhuman role and doing things that would be impossible in any other context. That makes The Stillness of the Wind all the more striking. It's a game that gradually takes away your choices, inexorably leading you to your own final breath.
In The Stillness of the Wind, you play as Talma, who tends to her goats and her garden on a remote patch of land. She's living through her final days as she always has, as a subsistence farmer living off the crops she can raise and the cheese she makes from her goats' milk. It's the end of the world.
Developer Memory of God says The Stillness of the Wind begins with a kind of sandbox-like freedom, where you're given the ability to explore the game's world and its systems however you like. But as time moves ever forward, Talma starts receiving increasingly upsetting letters from her friends and family who have moved away from her village to live in the big city.
The trailer below provides a glimpse at The Stillness of the Wind's stark but charming beauty. Plus, there's goats. Goats are great.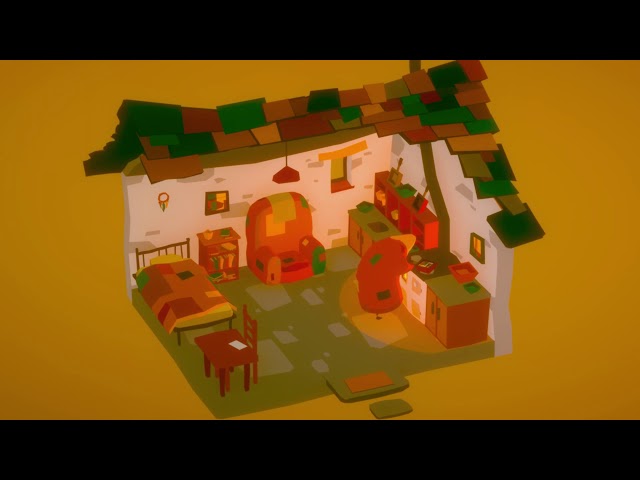 As the world around Talma darkens, you'll establish daily routines – feeding the goats, milking, cheese-making, and trading for goods from a traveling merchant. He's the one who brings you news from afar.
More like this: The best indie games on PC
Memory of God's Coyan Cardenas says The Stillness of the Wind's main themes are "nostalgia, a sense of loss, and home," and that he hopes players feel a "golden memories" kind of nostalgia while playing.
"For me, The Stillness of the Wind is about developing a more connected sense of ourselves," he said.
The Stillness of the Wind is out now for PC on Steam and itch.io. It's also available on the App Store for iOS devices, and on the Nintendo Switch. It's one to check out if you need a quiet break from the more action-driven, hectic pace of most big games now. Every so often, it's nice to have some thoughtful, melancholy meditation.