April 17, 2020 Streets of Rage 4 has finally been confirmed for an April 30 launch.
Earlier this month, the Streets of Rage 4 release date appeared on the European Nintendo eShop, listing a launch for April 23. The developers confirmed shortly after that this date not accurate – but the real release date, revealed today, isn't too far off. A fresh trailer has also revealed the return of the PvP battle mode.
Streets of Rage 4 will launch on Steam on April 30 for $24.99 USD, alongside launches on Xbox One, PlayStation 4, and Nintendo Switch. The new trailer also reveals battle mode, a two-player versus option that's coming back from Streets of Rage 3 and 4.
The devs also detailed some nifty retro features alongside last week's not-quite-like. 12 extra unlockable characters from throughout the series join the playable roster in pixel art form, complete with their original abilities. SoR1 characters can call in a screen-clearing bazooka from the cops, and SoR3 characters get their sprint and roll abilities.
You can also switch to the original soundtracks from Streets of Rage 1 and 2, for that gloriously chunky Genesis-slash-Mega Drive sound.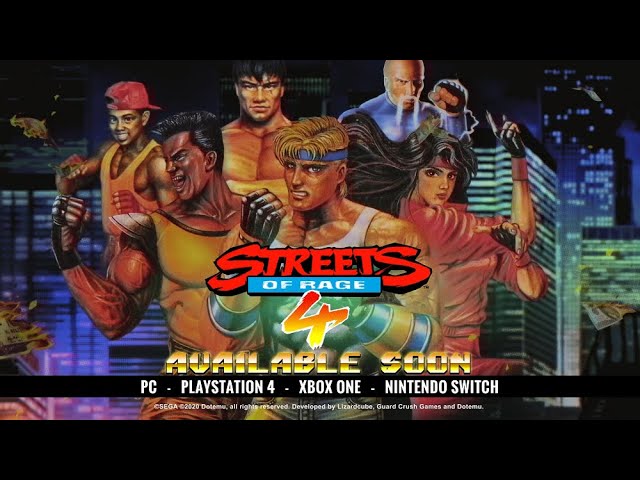 You can check out the retro stuff above, or the battle mode reveal below.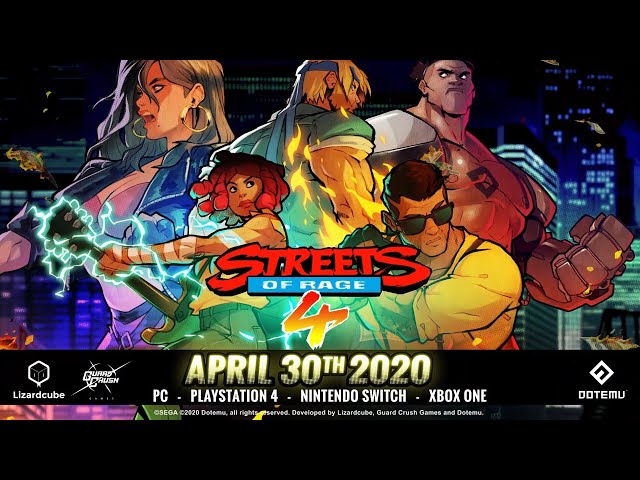 At long last, we can pull Streets of Rage 4 from the ranks of upcoming PC games – it's felt like a lengthy run-up to launch, even without the decades of expectations the originals have built up for us.