You read that right, ahead of the Suicide Squad: Kill the Justice League release date later this year, the least successful Batman Arkham villain appears to have been spotted in the new superhero game footage from developer Rocksteady. While we don't know what capacity they'll appear in, it seems pretty likely that they'll be in the new Suicide Squad game.
As Suicide Squad: Kill the Justice League is a continuation of the Batman Arkham games, with the late Kevin Conroy's Batman among the returning DC characters, it might not be all that surprising to hear that the Riddler is back in Suicide Squad: Kill the Justice League, as his iconic moniker appears in the newest trailer to give it away. You can see a Riddler symbol at 1:54 in the footage below.
As highlighted by NicholasJLevi on Twitter, a glowing green question mark can be seen in the new Suicide Squad game footage, confirming the Riddler's return, but not neccecerily his Riddler Trophies.
Now I say he's the least successful villain, but I do actually think the Riddler Trophies and Riddles in the Batman Arkham games were mostly pretty great. It's just that by the time you get to the later games, the Riddler stretches what a riddle actually is, and he gets easily beaten by batman in every single game.
On what planet does Riddler saying "beat this assault course time trial in your car" in Batman Arkham Knight remotely constitute an actual Riddle? The further we get from Arkham Asylum the more the man starts clutching at straws, and I'm naturally reticent to see how this new live service take on the DC universe turns the Riddler into more side content.
While this talk of the Riddler in the Suicide Squad game is a bit of fun, the news around how Rocksteady's new game will play, and what it means for the release, has been met with much more skepticism.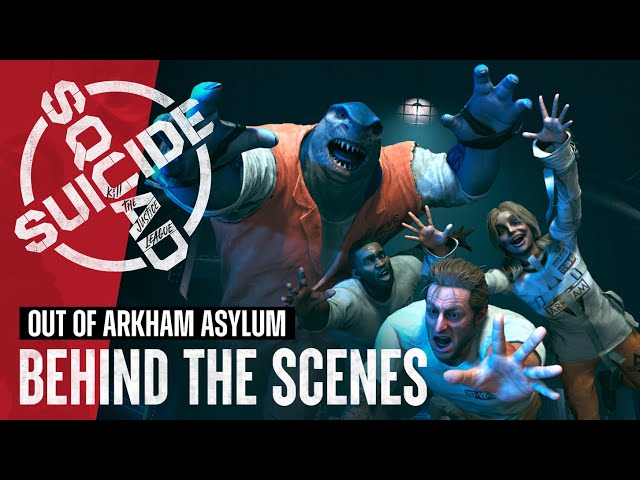 The game's question and answer page says "an internet connection is required to play Suicide Squad: Kill the Justice League solo or via online co-op," and it wouldn't be a modern live service game if there wasn't some sort of battle pass, of course.
"Suicide Squad: Kill the Justice League will have a post-launch cosmetics-only battle pass system to earn new outfits, emotes and other items to customize playable characters," the Q and A reads. "Each battle pass will have free tiers available at no cost to all Suicide Squad: Kill the Justice League players, along with premium tiers that will be available via an optional in-game purchase. All battle pass items will be cosmetic and will not affect gameplay in any way."
If Suicide Squad: Kill the Justice League doesn't sound like your type of game then, you can instead check out the very best Batman games, or our top picks for co-op games, both of which are sure to stract the Suicide Squad itch you've got.