An anonymous forum poster who claims to have worked on System Shock 3 says the game is no longer in development, following the financial crisis at publisher Starbreeze and resale of the System Shock rights to developer OtherSide.
VGC has a rundown of the various senior staff who have left OtherSide in recent months, which include System Shock 3 design director Chase Jones, the writer & director, lead programmer, senior environment artist, and others totalling about a dozen employees.
Over on RPGCodex, a forum poster going by Kin Corn Karn says that "everyone on the content side is no longer with the studio," and that System Shock 3 was not in a state that could simply be handed off to a new team without engineering support.
"Most of the work is content development, which we were critically behind in, both in real assets and in tool support for an efficient pipeline," Kin Corn Karn wrote January 31.
"If Starbreeze hadn't gone into crisis I think we would've delivered something interesting with some fresh and innovative gameplay," the poster continued. But System Shock 3 was never going to be a big, triple-A game: instead, it was going to end up being "a much smaller game than what people were expecting and inevitably disappointing for a sequel to such a beloved franchise."
You may recall that System Shock 3 had been looking nice and spooky back when this trailer came out in March: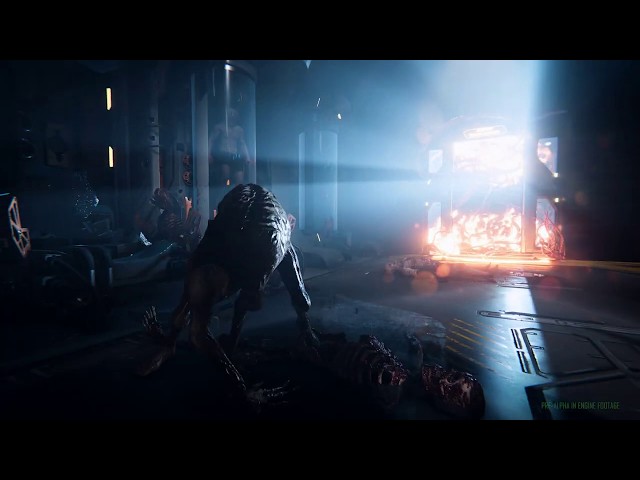 That trailer set expectations pretty high, however.
"We were a small team and knew we couldn't compete with current immersive sims in production quality and breadth," Kit Corn Karn wrote, "so we had to be creative and clever and weird. And we were on our way to make something unique and possibly fun, but probably not what the audience was hungry for."
There's been no official word on the cancellation or suspension of System Shock 3, but Kit Corn Karn says the team "is no longer employed there."